Peter Jones on Tour, Part 1
31 October 2020
I was born to travel, eat and take photographs.
Your newsletter editors seems to think you may be interested in my recent travels, but first I need to give you a brief history lesson, oh, and you may need a box of tissues.
My father was born in mid Wales in 1915 into a railway family, his father, grandfather and great grandfather all being Station Masters with the Great Western Railways. My mother was born two years later in Algeria, then part of French North Africa, to French parents but with Spanish and Italian grandparents. They met during the war – my father being stationed in North Africa for most of the African Campaign – married in 1945, then relocated to Warwick. It was a massive culture shock for a 21-year-old who had only known the food and sunshine of the southern shores of the Mediterranean.
My childhood has memories of exotic food and cooking smells, holidays spent in France visiting numerous relatives, travel being frequent and free courtesy of father's free rail warrants from GWR. We spent lots of time in Paris in a family flat owned by my Uncle Riquet, by coincidence also a railway man. He was the station master of the Gare de l'Est in that city which gave the Jones family free rail travel through France, a benefit I still enjoy.
He was also a great photographer giving me at a very early age my first camera, I have a rather embarrassing photograph of me clutching a camera my nappy poking out of my shorts.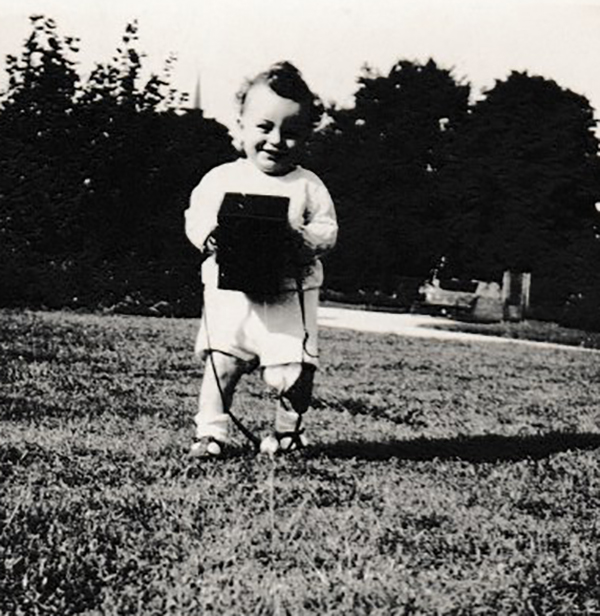 Young Peter with camera
My grandmother was a frequent visitor to Warwick, and I have vivid memories of her making pasta and hanging it over a broom handle balanced over two kitchen chairs to dry. One of my friends from those early days grew up to become a very famous worldwide rock star and in a recent radio interview he recalled the first time he ate spaghetti bolognese at my mum's house in the late 1950s.
Fast forward now to 2018, my mum now 93 and still very active had a bit of a fall and following a spell in Warwick hospital had to go into residential care and slowly declined until she died shortly after her 94th birthday in March of 2019. The next few months were spent in sorting her affairs and then just as I was on top of them – including a quick dash down to Menton to scatter her ashes in her beloved Mediterranean – my wife of 46 years died.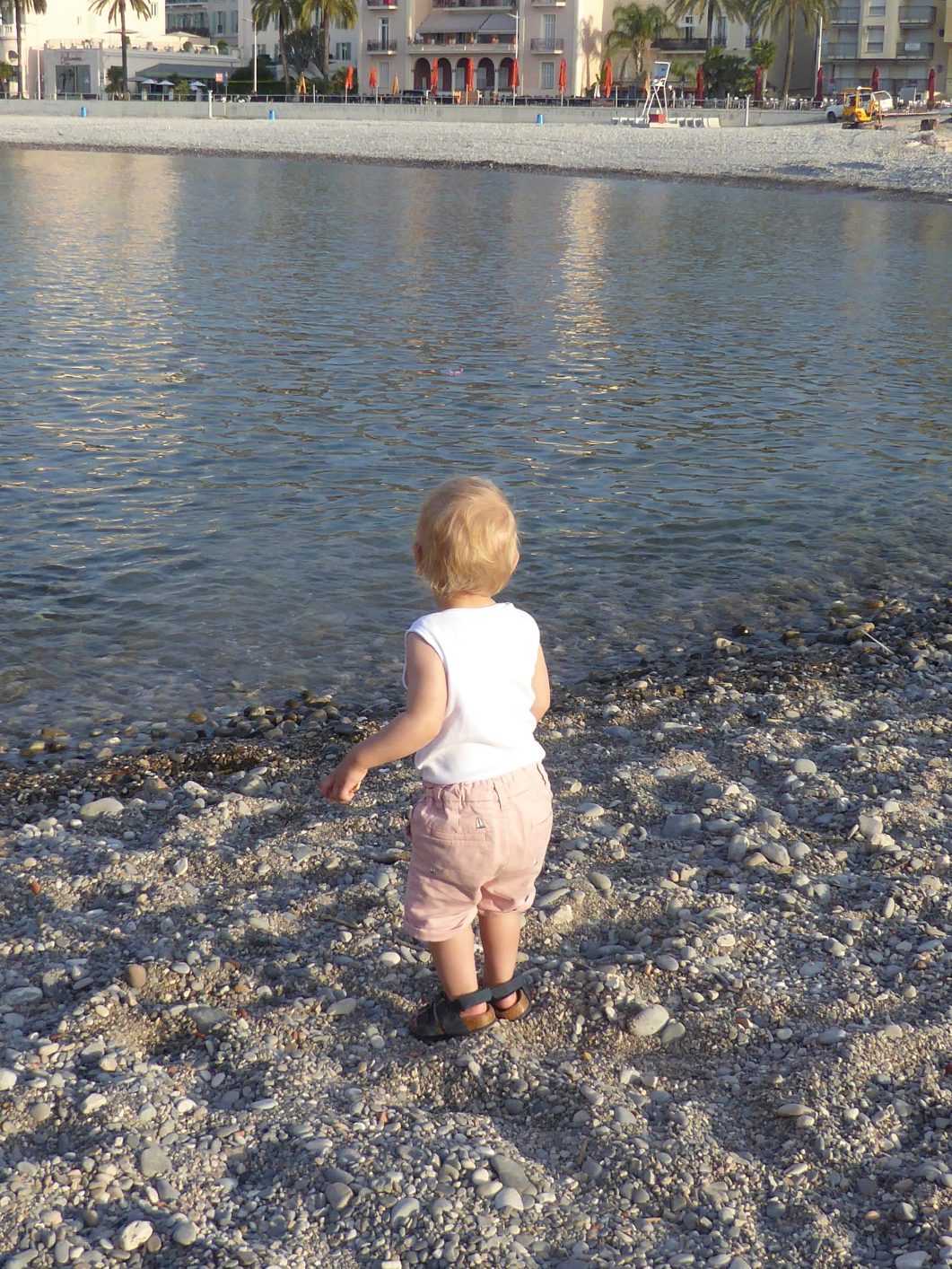 Hector Jones saying goodbye to his great grandmother in Menton
Whilst not totally unexpected it was still a massive shock and again, I was tipped into a whirlwind of paperwork and all the other stuff that needed attention.
Time to start travelling again. My first trip – albeit just a day – was the Guild 'Watercress and Wasabi' day in Hampshire. Still raw I had a very comforting chat and much needed advice from Guild Administrator Jonathan, and I am still working my way through the bottle of Twisted Nose Watercress gin that came back with me.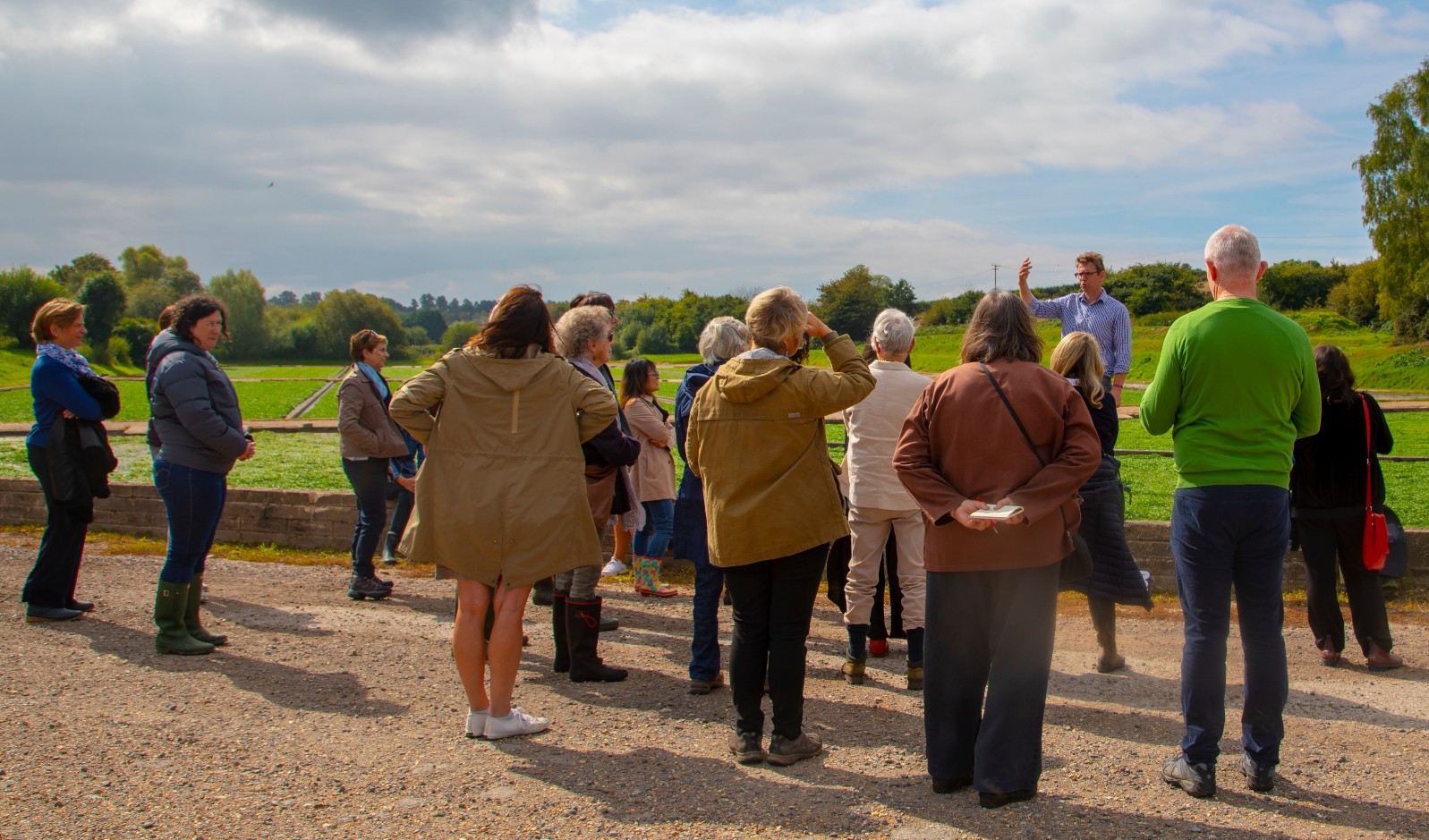 GFW visit to watercress farm
In an odd sort of way my mother dying gave me the money to start travelling and my wife dying has given me the time to do the same.
So my travels started: a quick three days down in Villefranche-sur-mer on the French Riviera (still to my mind the most glamorous destination in the world). Nothing beats a warm croissant that only the French can bake coupled with a café au lait overlooking the sparkling blue Mediterranean.
Mediterranean
Except a big dish of escargots drowning in garlic and parsley butter. Nothing beats sucking the last taste out of the shells and a chunk of baguette to mop up the bowl, then of course you have to lick your fingers before knocking back another ice cold glass of Provence rosé.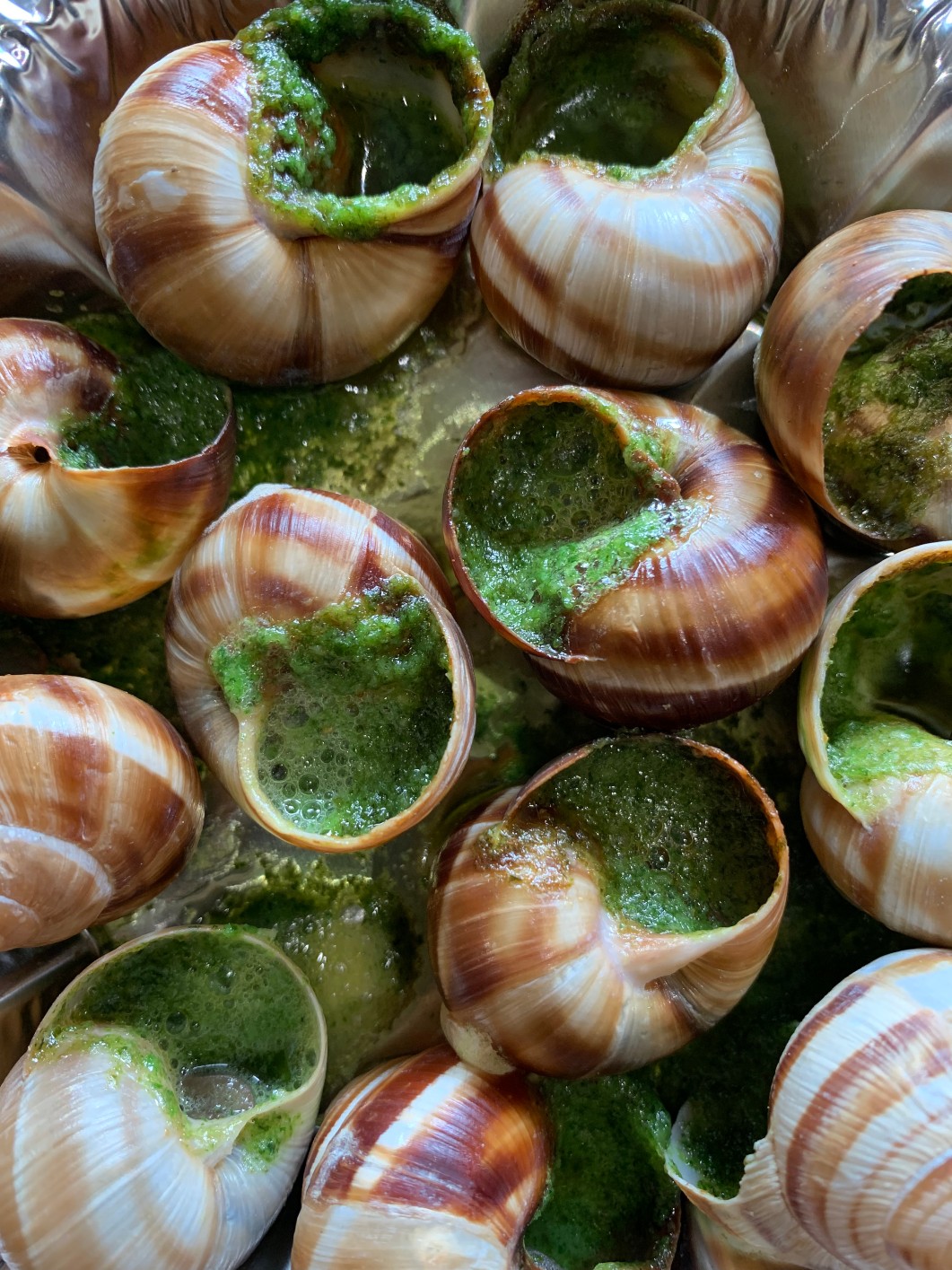 Escargots
I have just re-read that, why on earth do I want to travel, I think I have found my Nirvana.
Next up a quick dash to visit my daughter and grandson in Switzerland, where she has lived for the past five years. Every time I go there a trip to the Lindt chocolate factory alongside Lake Zurich is mandatory. The factory shop is chocoholic heaven and I always come back to the UK loaded down with Lindt's finest, even if for some unfathomable reason it is cheaper in my local Waitrose.
As you can imagine I was in need of a rest and some sunshine and October saw me off to Gran Canaria, a week of eating great fish especially in a seedy looking restaurant alongside the harbour in Mogan run and owned by the fisherman whose boat tied up alongside it.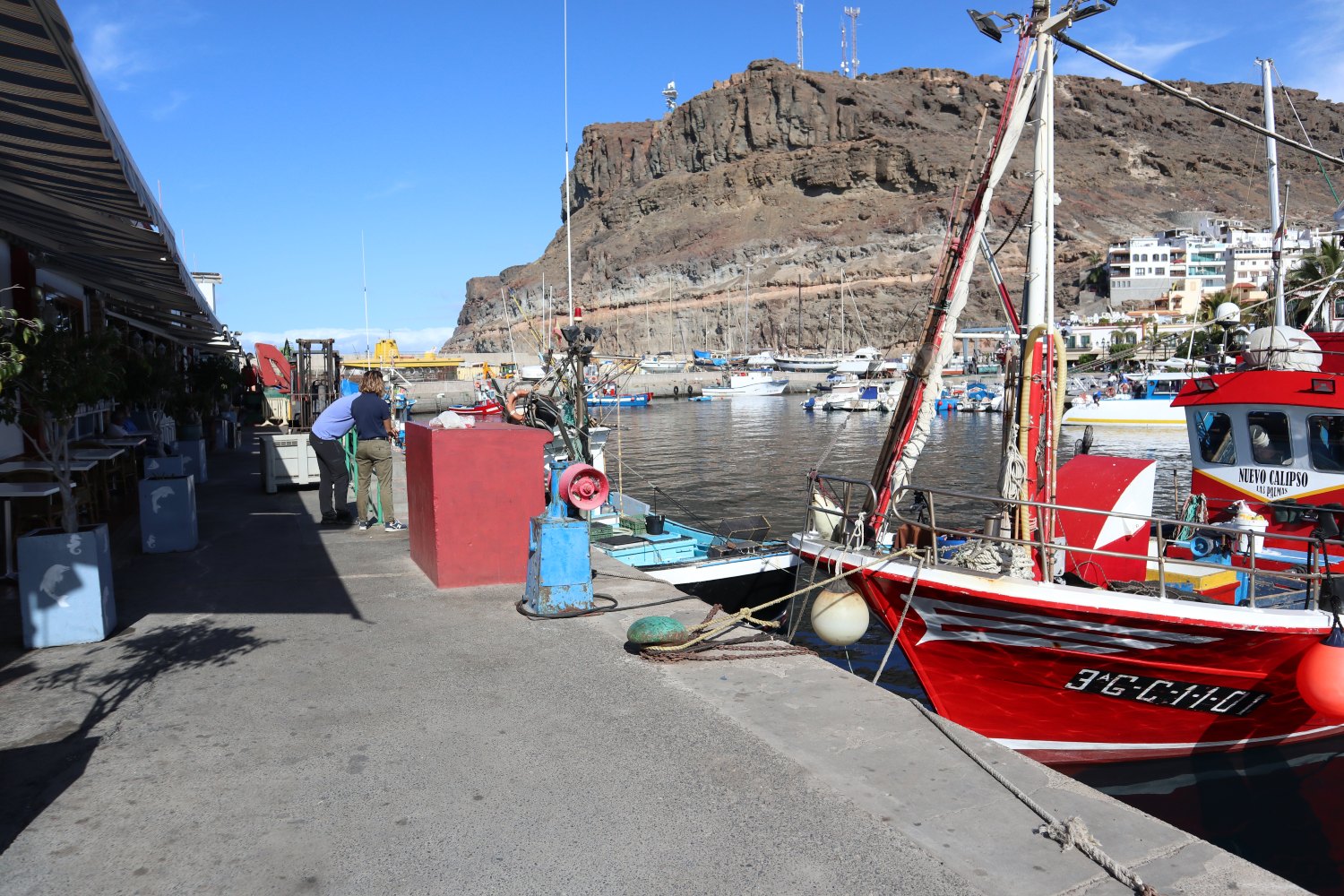 Gran Canaria
Wandering around the back streets I fell into Jamonal de Mogan, run by two sisters who inherited the restaurant from their father. It sells just two items, cheese and ham, but not just any old ham the finest iberico, washed down with a local white wine. I was in pig heaven.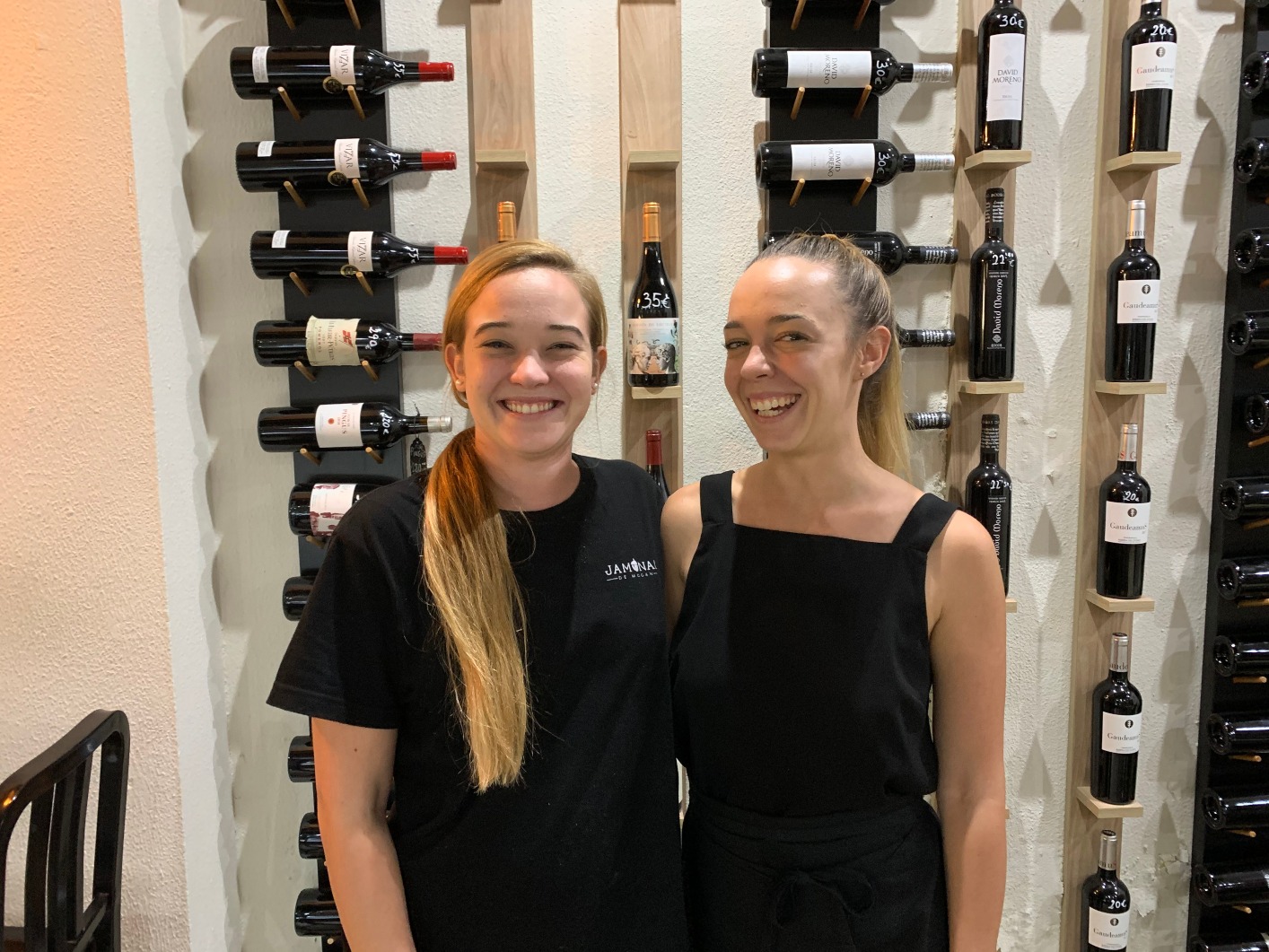 Sisters at Jamonal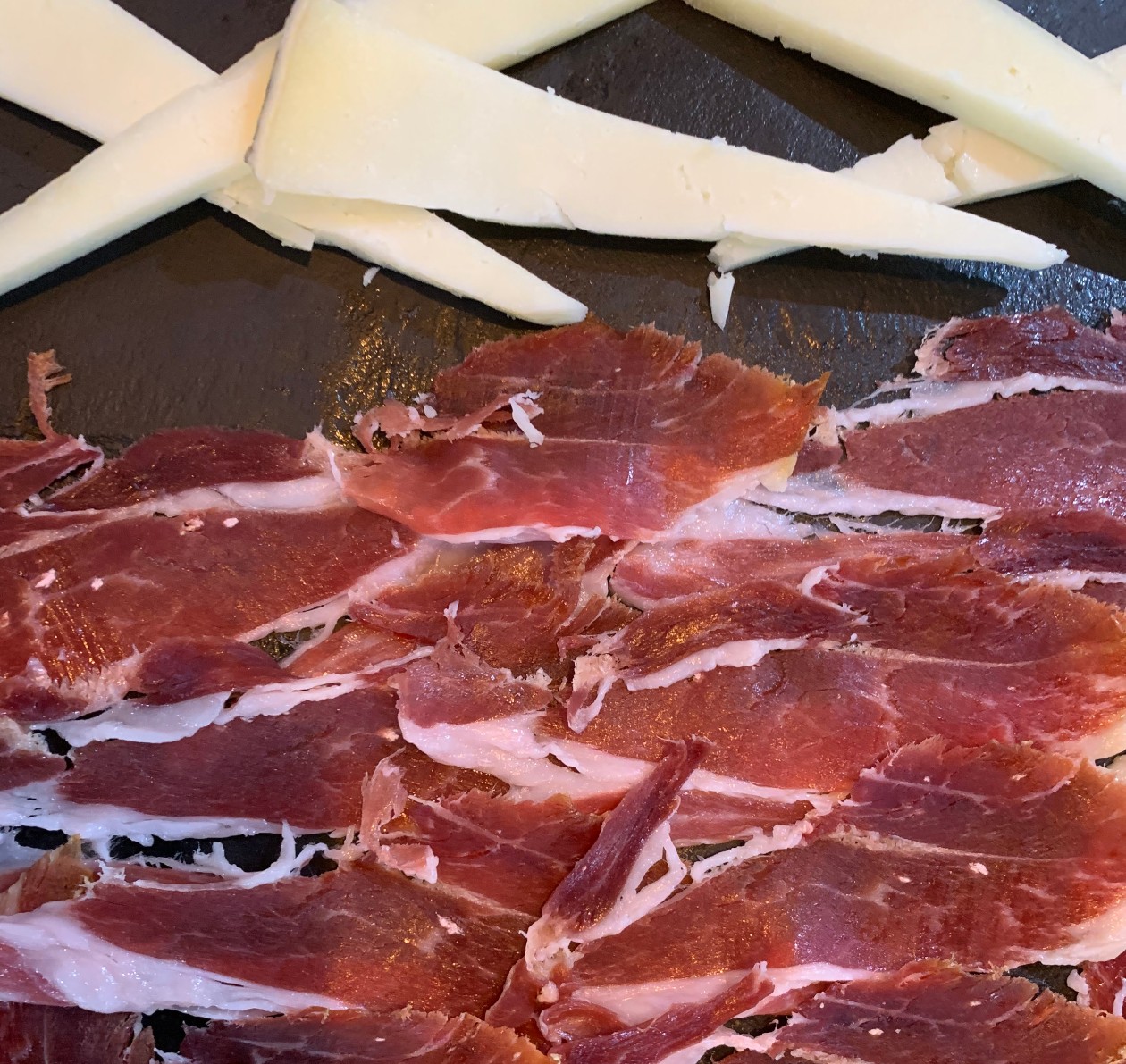 Magificent Iberico Ham
Stunning suckling pig, magnificent pizzas and pure theatre with an eight-course tasting menu at the Que Tal By Stena restaurant recharged my batteries for 2020 but there was a big shock lurking in the background, get those tissues ready again.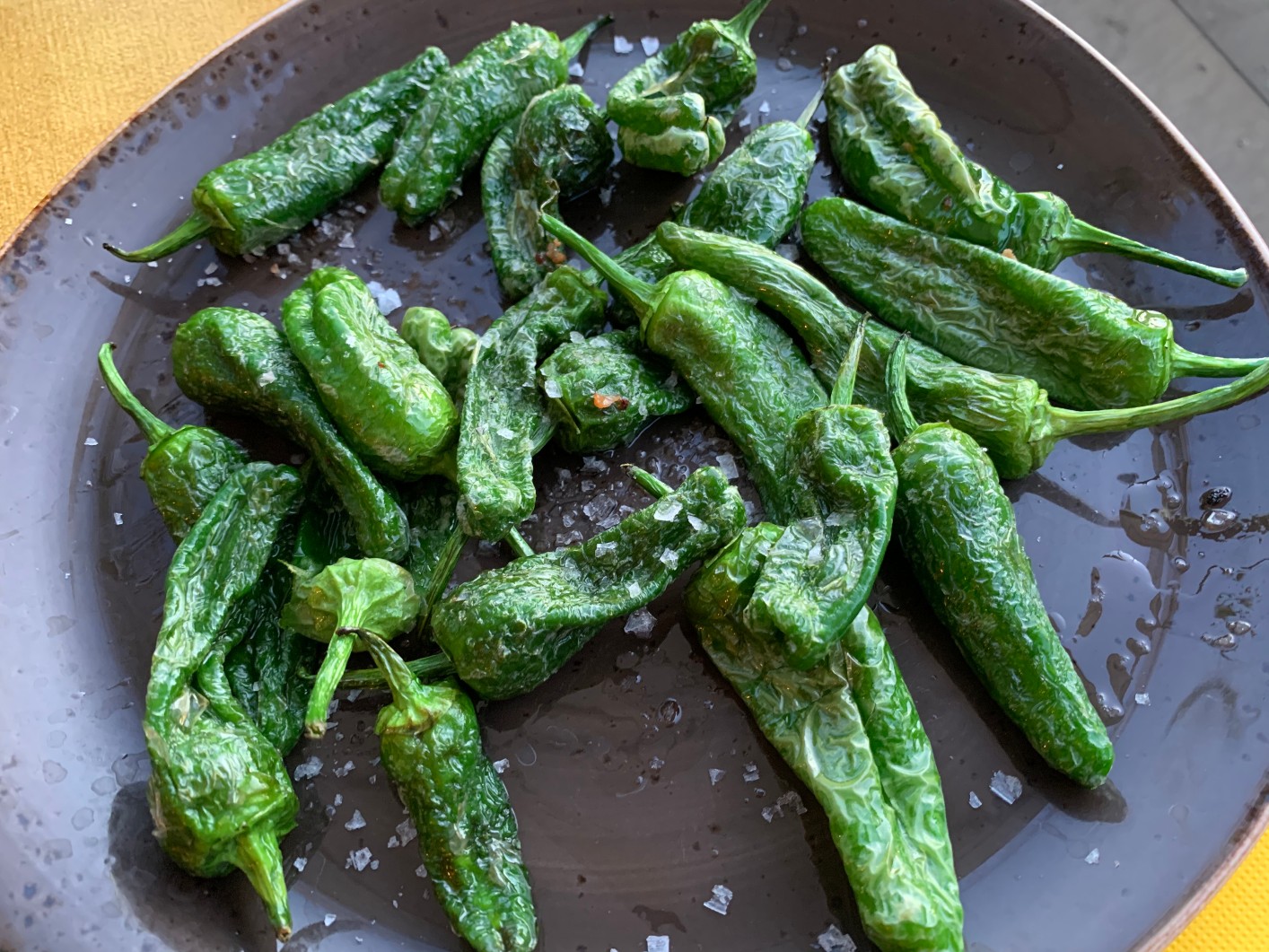 Padron Peppers
2019 was rounded off back in Switzerland for Christmas spent in Grindelwald at the foot of the Mighty Eiger. After a couple of large brandies I decided to become the first Welshman to climb the north face of the Eiger naked. Next morning, I thought what a stupid idea and went to lunch instead. Chocolate aside, Swiss food does not excite me. Cheese, potatoes and endless schnitzel are not really my tasse de thé.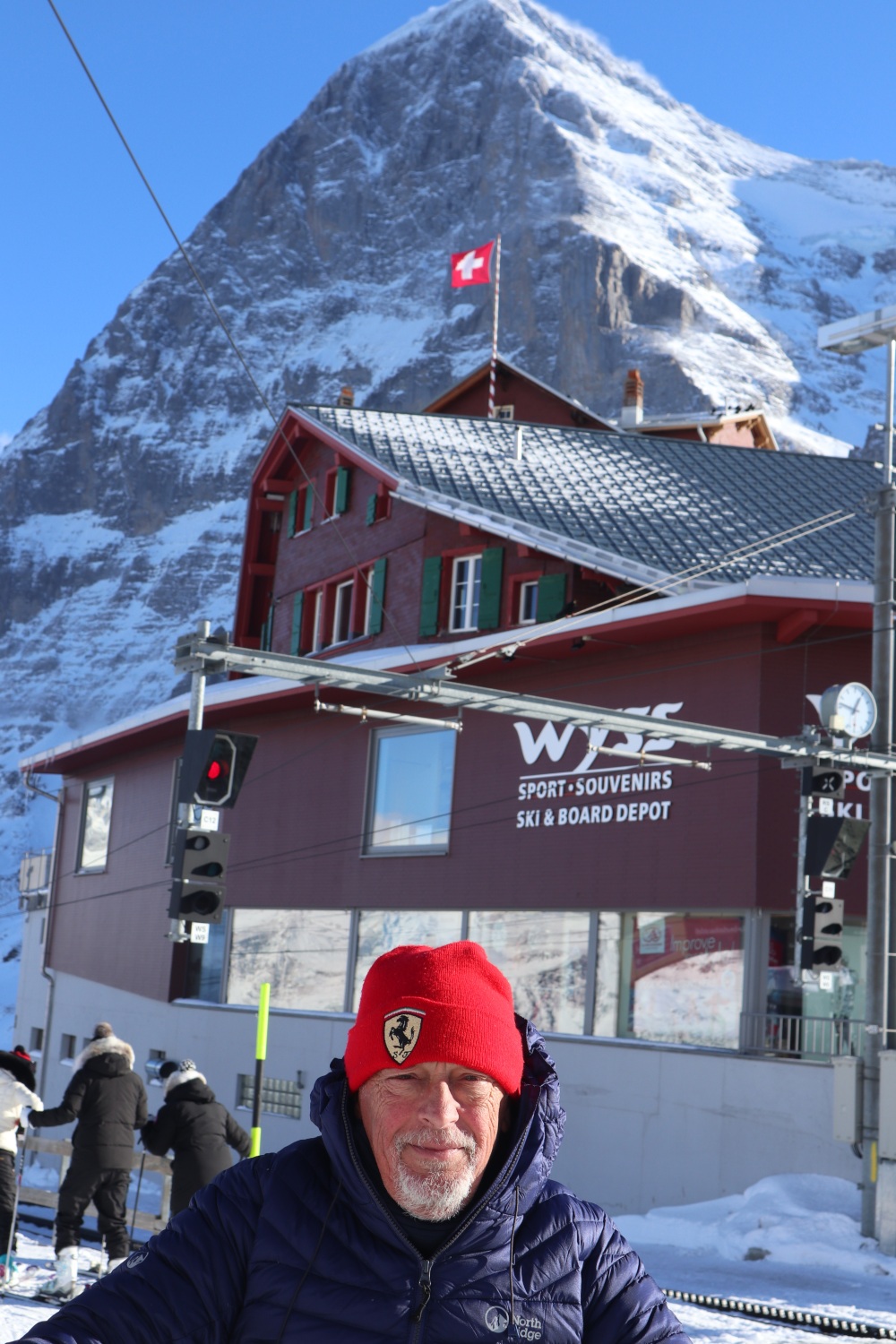 The mighty Eiger
For 2020 I had some really exciting travel plans taking me to many parts of the world that have been on a lifelong bucket list, the first of which was to be a trip down to South Africa. My travel insurance company, having looked at my schedule, requested that I attend, at their expense, a full-blown medical which took place in Oxford the first week of January. Following a fairly intense examination I was given the all clear. That was, until 11 o'clock on the Monday morning, when the blood test that was taken revealed a PSA reading of 67.3, by 5pm the urologist diagnosed prostate cancer. This was followed by an immediate bone scan that confirmed no cancer in the bones and the all clear was given to fly down to Cape Town.
Cape Town
Two deaths in the family and prostate cancer diagnosed in the space of nine months, I had obviously upset someone in my past. But hey ho! Life goes on.
Cape Town, especially the waterfront, is magical. The V & A food market on the waterfront is a must for any foodie, crammed full of stalls selling all sorts of exotic fruits, vegetables and biltong from anything with four legs. I did steer clear of the stall selling gorgeous nuts and another selling pickled ostrich penis…I kid you not.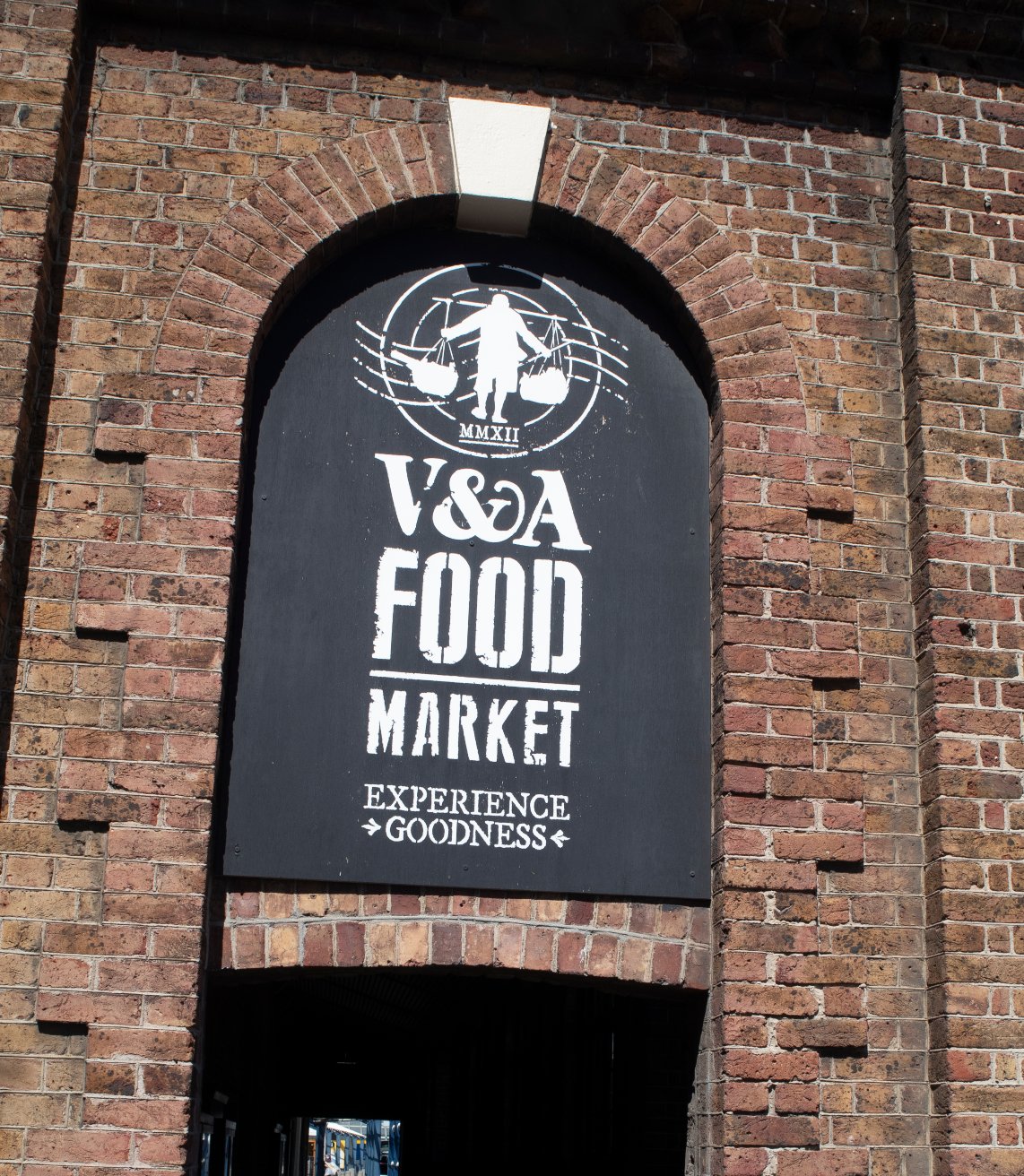 Food Market
Gorgeous nuts
There are restaurants to suit all budgets, I pigged out on garlic prawns and a magnificent sole, though I did destroy its delicate flavour by accompanying it with a pina colada.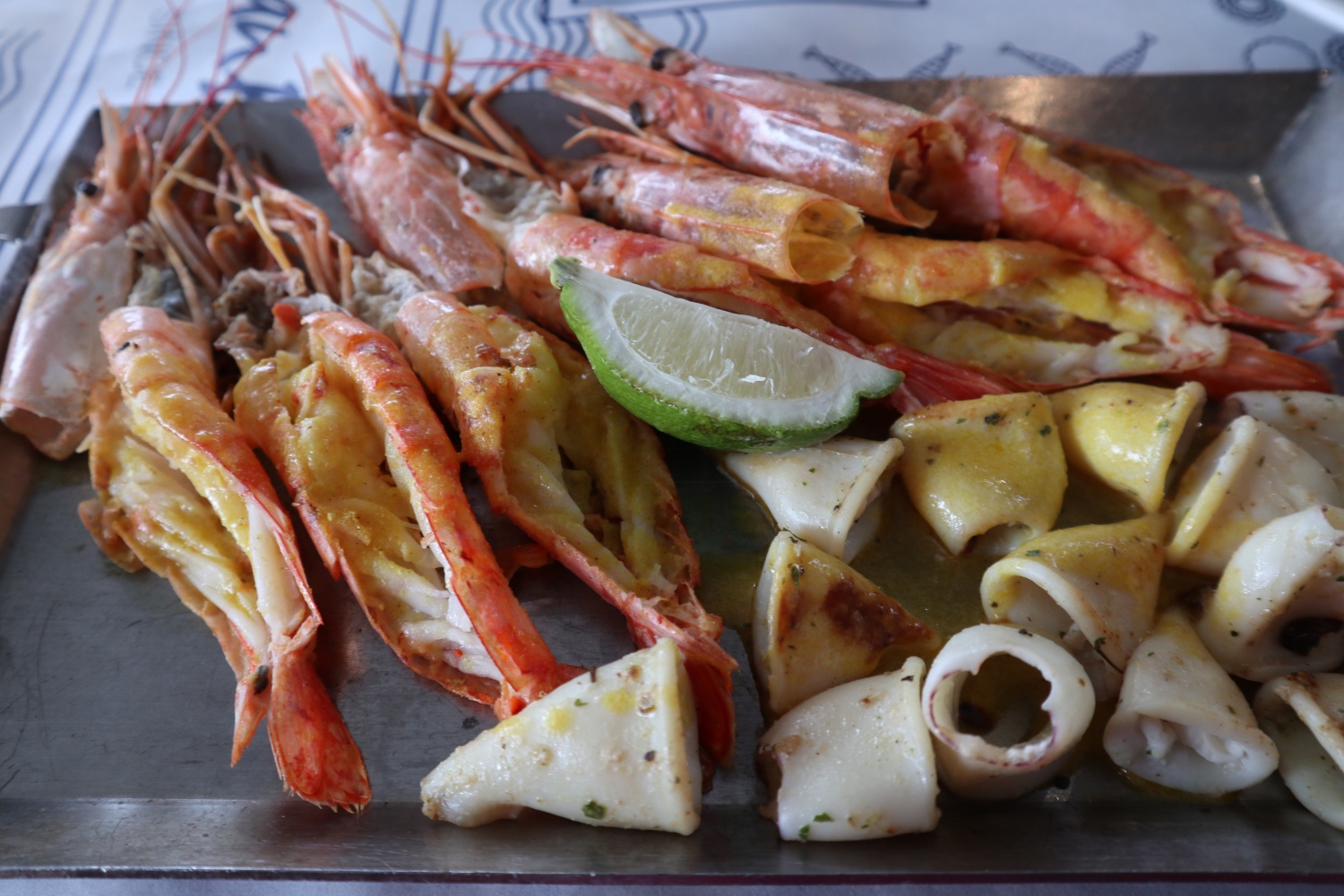 More prawns
Time now to move up country, I have to admit to being a bit nervous driving through South Africa on my own though sticking to main roads and travelling in daylight seemed safe enough. My overnight stop was Hermanus, an old whaling port and still a great spot to watch whales.
Eating out in South Africa is incredibly cheap but it is very difficult to get away from prawns. They are huge, full of flavour and cooked every way possible – though simply split, grilled and swimming in garlic butter takes a bit of beating. A couple of local beers and was I happy.
Into the country now to Oudstshorn for a date with a bird, more specifically the ostrich. Staying at the De Zeekoe Guest Farm, the restaurant there prides itself that their menu is totally supplied from the farm. The staff are all local with no formal training. They all learn on site with no head chef overseeing them. I had an interesting meal of springbok carpaccio, a tasty though chewy ostrich fillet and a local malva pudding, loads of local wine and my first experience a Dom Pedro, to whom we shall return later.
Next morning it was off to the Safari Ostrich farm to meet the relatives of the bird I had eaten the night before.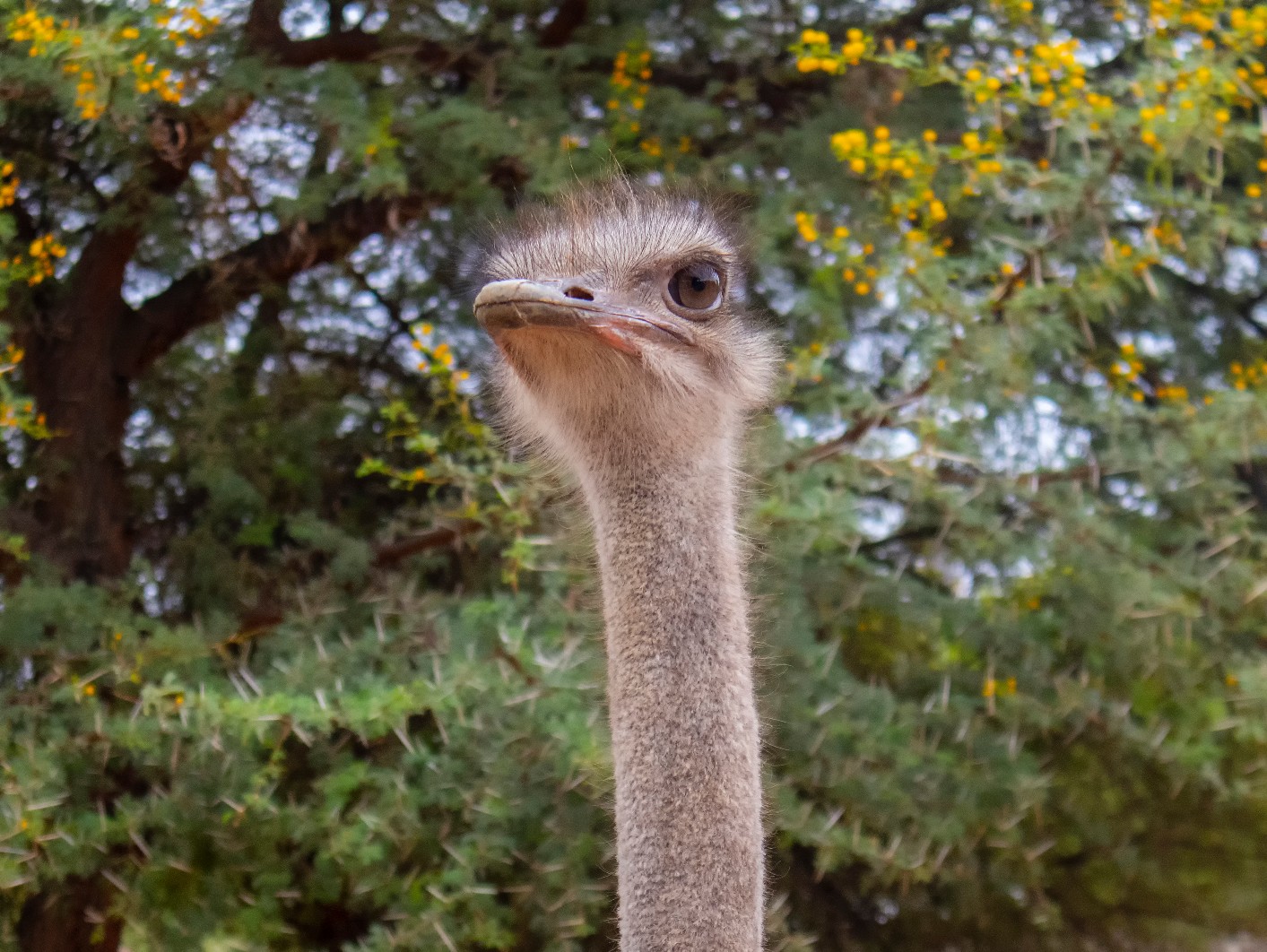 Did you eat my mother?
Some useless Ostrich facts… they can live to 70 years old, an ostrich egg takes two hours to boil, a single ostrich egg scrambled will feed 20 people, an empty eggshell will support the weight of an ageing playboy from Warwick.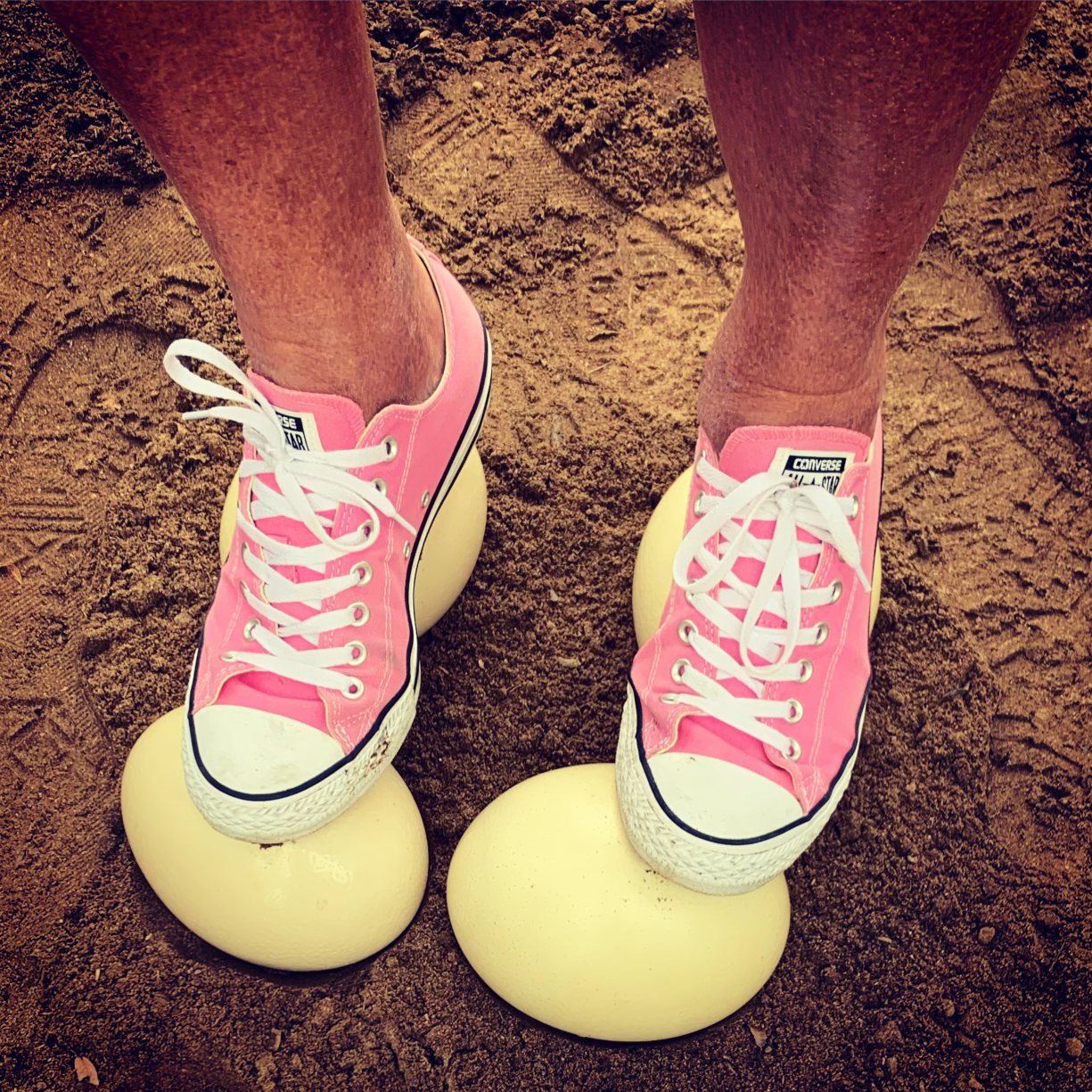 They are incredibly valuable, every part of the bird is used, the feathers in fashion, the meat in cookery and the skins to make exquisite leather goods …oh and they stink.
Next stop was Knysna to stay a few nights with an old friend. Again there were many restaurants around the harbour, excellent fish soup, perfect chicken, more bloody prawns and Dom Pedro… lots of Dom Pedro. A seemingly innocent alcoholic milk shake, it is way too easy to drink.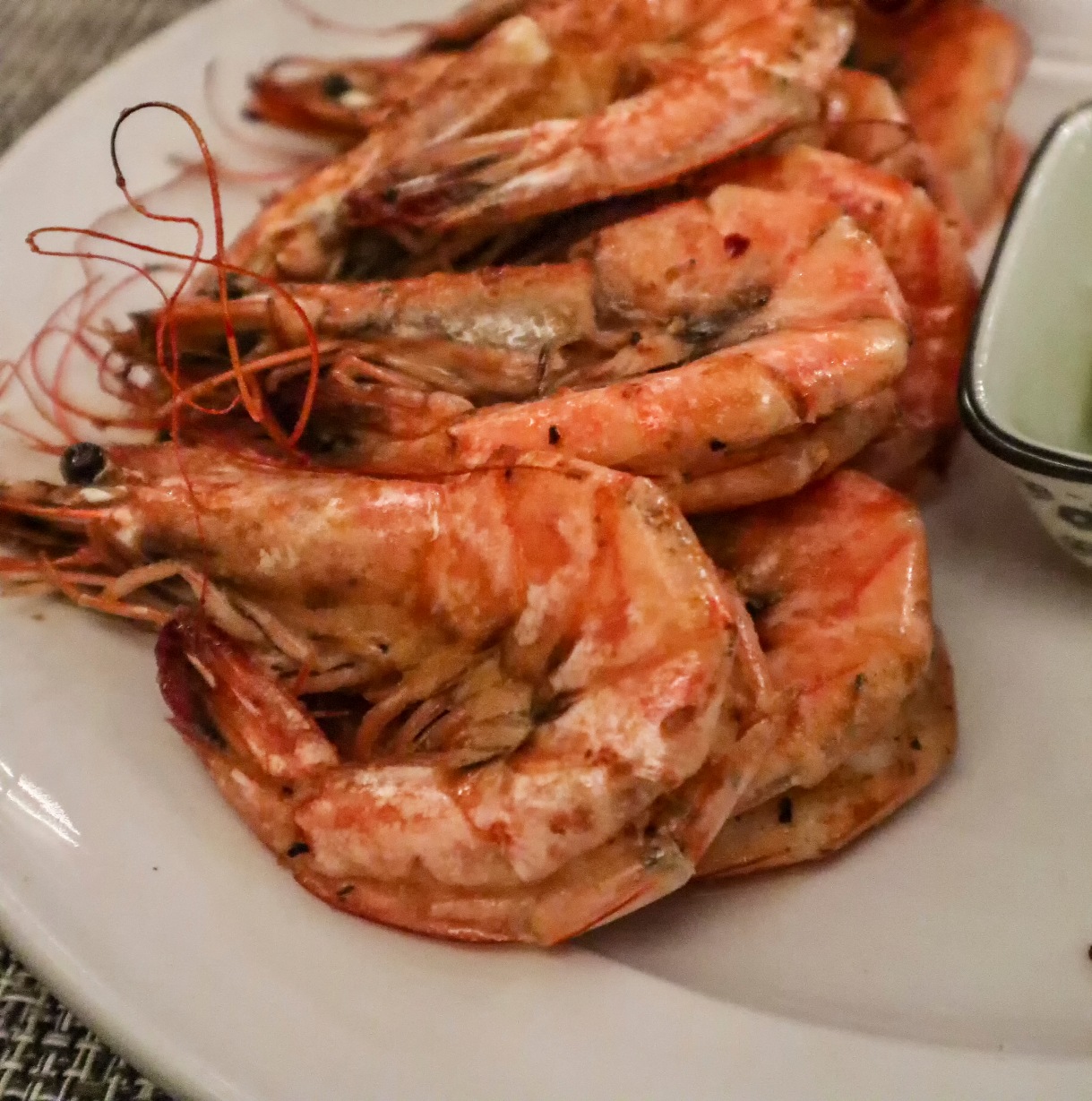 Impossible to visit South Africa without going to a vineyard, so I found my way to Lodestone Wines in Plettenberg Bay. This is a newish vineyard producing an excellent Sauvignon and equally drinkable Pinot Noir as a side line. It also produces an olive oil – a tad bitter for me.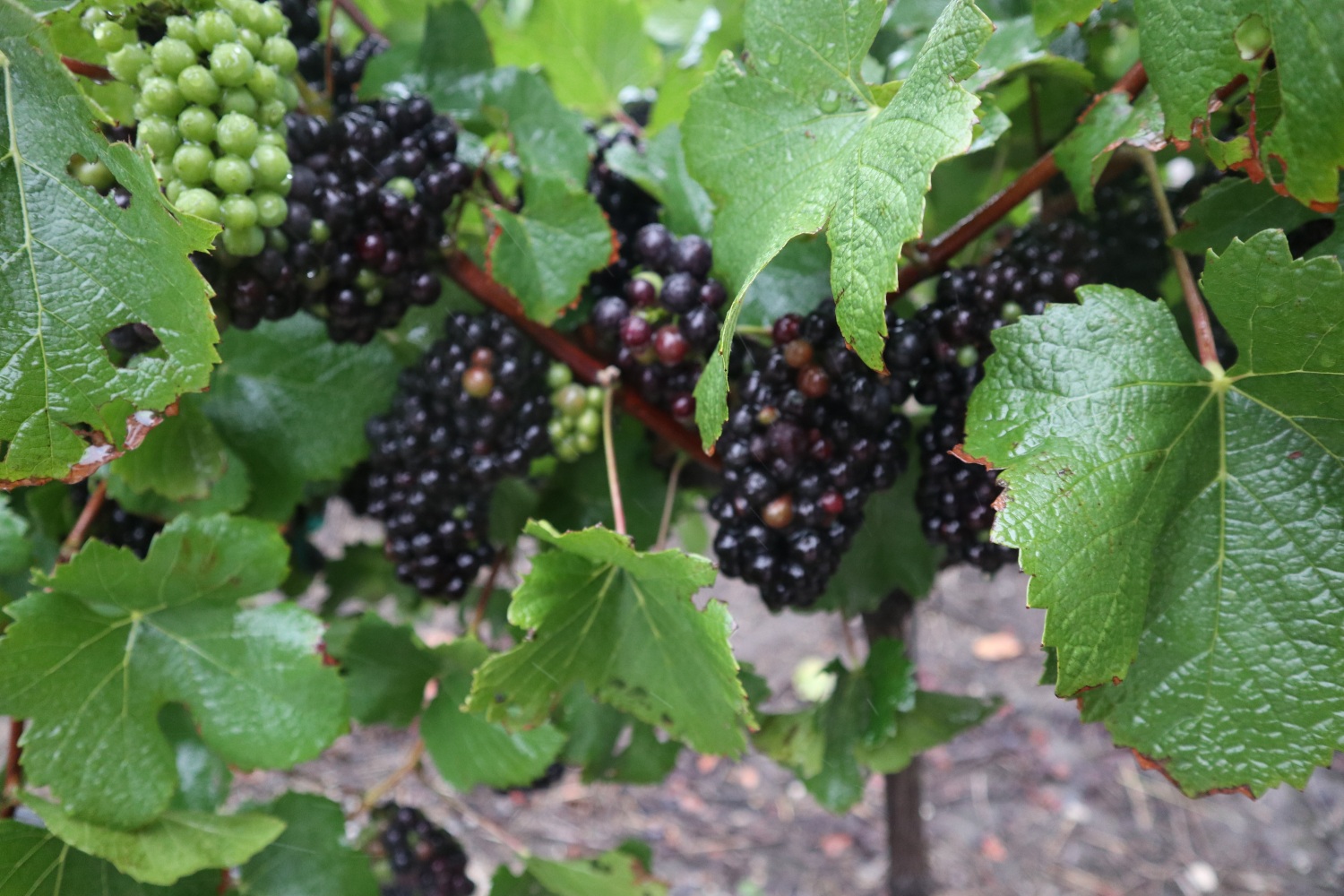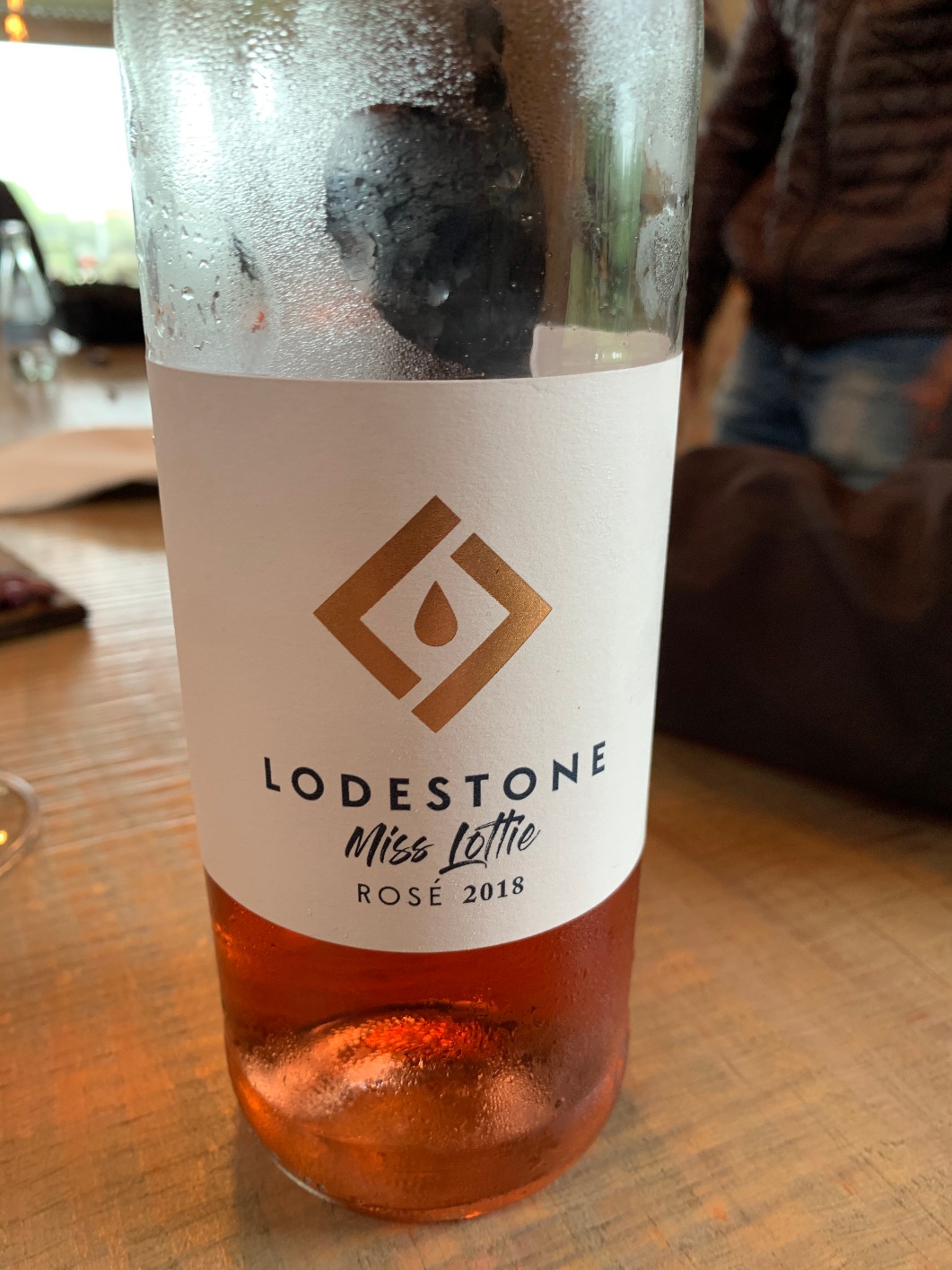 Next month, I will tell you about dodgy brownies in Amsterdam, overdosing in Cuba on lobster and cigars, playing Elvis's piano in Memphis, sharing BBQ with Phil Collins in San Antonio, surviving lockdown, and the past two months where I experienced more chocolate in Switzerland, the stunning food of Sicily and two year old fermented goats cheese in Albania.
As well as eight weeks of radiotherapy in the middle of lockdown.