Pandemic Positives: June 2020
08 June 2020
Our members are finding silver linings to the current clouds and have shared some of their feel good stories on the Forum. Foraging, creating, organising, baking, sharing, all very wonderful things at this very strange time. Here's a little round up.

Prompted by the recipe for pesto that Anna Del Conte kindly supplied for our last newsletter I made some wild garlic pesto. A new endeavour for me, as I had never seen wild garlic before, let alone made anything with it. The pesto was utterly delicious although I do admit, the wild garlic was foraged from Ocado rather than my urban landscape in North London.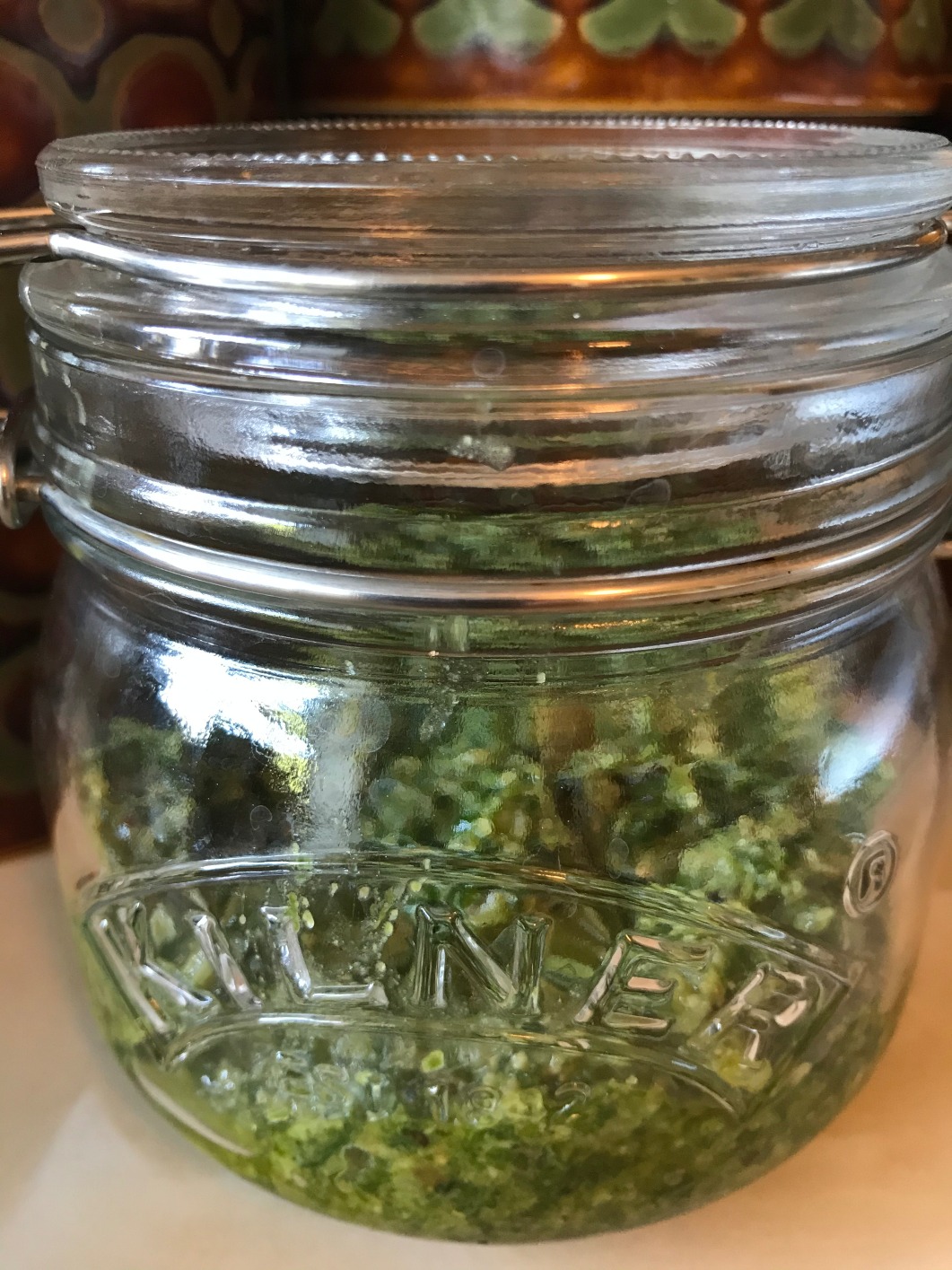 On the foraging path, Ruth Nieman has inspired me to get out into my communal garden with some secateurs. She posted this message on the Forum, 'Just bottled my first batch of fragrant elderflower cordial... perfect with sparkling wine... cheers everyone' with this gorgeous photo. Cheers Ruth!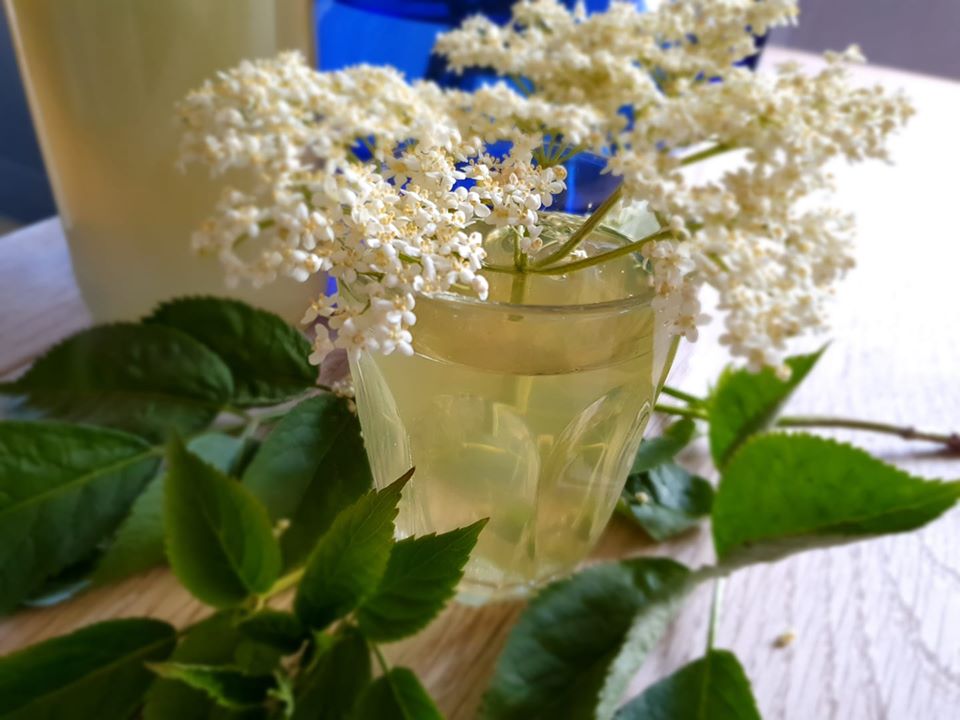 During lockdown Mary Cadogan has been making bread and bakes for her village each week. She writes, 'I started because I was donated a 16kg bag of bread flour that needed a home but since then I've been getting organic flour from our local mill and a nearby farm shop, and have managed to buy 1kg blocks of fresh yeast which is wonderful to use – the smell is intoxicating and the dough feels so alive. My husband has embraced the spirit of the project and gets on his bike to do the deliveries. It's a win win as I love the baking and it cheers everyone up when they see Mick arriving with their bakes warm from the oven.'
Linda Duffin made me want to get amongst all my spice jars when she shared a lockdown kitchen project. She has created a new spice chest from a beautiful antique box.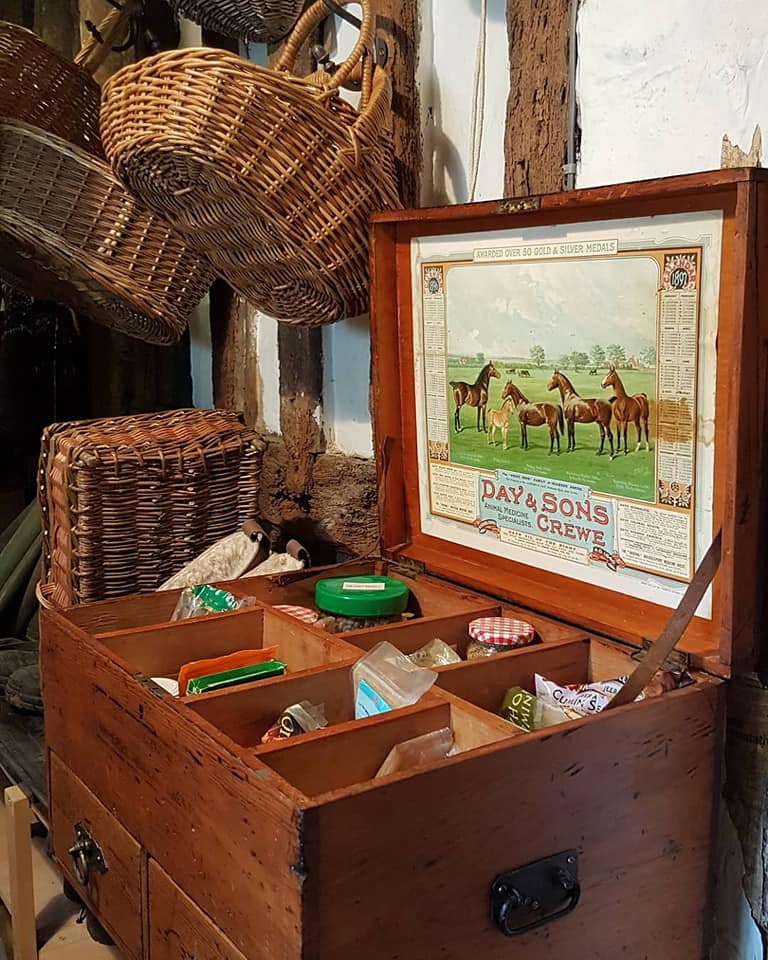 'It used to be my husband's Meccano box when he was a little boy and was given to him by his grandfather. We think it belonged originally to HIS father – both men were Norfolk GPs. I don't know whether country doctors in the late 19th century doubled as vets, but there's an embrocation listed in the lid, the exotically named Days' Day And Night Oil, which supposedly worked for both humans and livestock.

'My favourite though is a patent medicine, Days' Huskolein: "The almost infallible Cure for Husk, Hoose, Hoast, or Worm in the Windpipe, and Lungworm in Lambs."

'Apparently you could also use it to worm horses, cattle and dogs, so at 6s 6d a bottle or £3 for a dozen, it was something of a bargain.

'The box was languishing in our shed under a coat of black paint, the Meccano mostly having been lost or given away (I think he's still got a couple of bits squirreled away) but after a gentle sand and clean and innumerable coats of wax, it's been repurposed as my spice chest. Its compartments and drawers are perfect for the bulk spices I can't fit on the kitchen rack. It now sits on the boot rack in the utility room and I give it a little pat every time I walk past.'

Linda, if I had such a fabulous spice box I would give it a little pat too!
In another 'time on our hands' tale, Simon Wright revealed that his current lockdown obsession is to find out, 'what is blocking the dishwasher nozzles?' This list provoked a lively debate on the Forum.

Here is the league table of blockage-inducing materials:
1. Egg shell fragments
2. Lemon pips
3. Squishy white bits that could be rice or oats
4. Unidentifiable yuck

Another Guild member pointed the finger at small pieces of spaghetti.

If like me, you don't have a dishwasher, you might feel like you are constantly at the sink washing-up or drying-up during this lockdown. On the Forum, Sarah Beattie shared a link to a company called Scofinn who have an absolutely beautiful range of tea towels to cheer up this chore.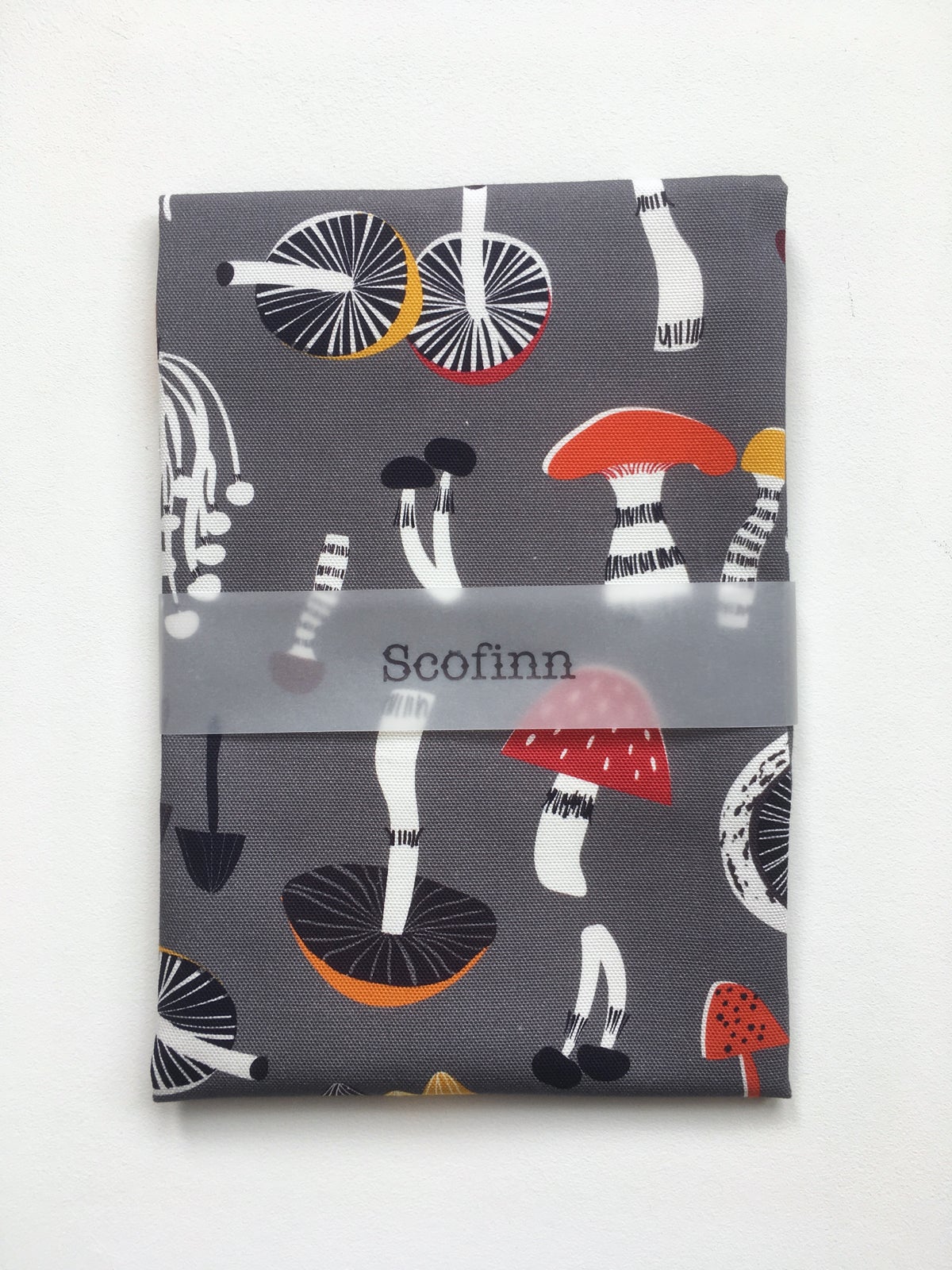 This prompted Kristen Frederickson to reveal that she loved ironing tea towels. Well, as I have more time on my hands these days, I might even try that myself. Once I've baked some bread, made some elderflower cordial and sorted out my spice collection!