Members' Discounts
01 January 2017
Academy of Cheese
Academy of Cheese is here for the cheese! We are an impartial, not for profit organisation here to promote cheese knowledge, cheese education and careers in cheese. In doing so we have built a vast network of cheese lovers, successfully uniting mongers, makers, writers, wholesalers, and consumers across the globe all joined in appreciation for genuinely great cheese.
Academy courses educate both consumers and professionals on the foundations of cheesemaking, the role of affinage, its history, tradition and most importantly how to taste, discover and describe textures and flavours. This knowledge in turn breeds a greater appreciation for cheese and importantly, its value. Whilst traditional classroom Academy courses are suspended due to the Covid-19 crisis, cheese lovers can still sign up to online eLearning Level 1 and we are pleased to offer the Guild of Food Writers members 15% discount from 1 January 2022 (normally £135 with your discount £114.75). Please use this link (no code is required). For discounts on higher Level courses, contact Tracey Colley – tracey.colley@academyofcheese.org.
When you enroll you'll receive instant access to:
- Level 1 (Associate) Learning road
- 9 Core Modules
- 23 Standards
- Digital delegate pack (Printed version available to buy)
- Downloadable Tasting sheets
- Access to the Cheese Library
Plus, upon successful completion of the exam you will also receive:
- A pin badge designating you as an Academy of Cheese Associate
- A professional certificate suitable for framing
- Status and recognition as a Certified Academy of Cheese Associate.
Becca Perl's foodie greetings cards
Becca Perl, also known as The Adventurous Glutton, rediscovered a love of drawing during lockdown. It took a while to build her confidence – the GFW was instrumental in helping with that, as they used her illustrations in the monthly newsletters. A few members suggested getting her drawings printed on greetings cards, and after a lot of research into the most environmentally-friendly options, it finally happened.  
Rebecca's blank greetings cards feature vibrant food and drink illustrations including a dippy egg, an ice-cream, asparagus and oysters. The cards are printed on 100% reclaimed fibre and come with good-quality envelopes made in the UK from 100% recycled materials. The nine designs are packaged together in one biodegradable and compostable bag made from annually renewable corn starch. Rebecca is donating 10% of profits to The Trussell Trust.
President Orlando Murrin is a fan and says: 'These are gorgeous cards. I love the images and they are excellently produced (in a sustainable way). Just the thing for one food lover to send to another.'
Members can claim a 10% discount on a pack of nine cards, priced at £21. Buy online at adventurousglutton.co.uk/shop/foodie-greetings-cards and use the discount code GFWTEN
Belazu
Belazu was originally established in 1991 by two school friends, George and Adam as The Fresh Olive Company. From its origins as a specialist olive supplier to high-end restaurants and, as one of the founding fathers of the 90s Mediterranean food revolution, the business now manufactures and supplies a broad range of Mediterranean and Middle Eastern ingredients to virtually every sector of the food industry.
Still run by Adam Wells, George Bennell and Charlie Hodges, the company is obsessive about the quality of its products. The philosophy is centred on the notion that ingredients are at their best as nature intended and, each recipe is made from only key, premium ingredients that are all grown seasonally, under the sun with no compromise. This focus on quality is integral to the company's wider approach to environmental, sustainable and social activities.
This year marks 20 years since Belazu's signature Rose Harissa launched into restaurants and to celebrate, the innovation team has created two new varieties, an Apricot Harissa and Smoked Chilli Harissa that are now available in Waitrose. These culinary pastes are so versatile and can add a burst of flavour to any dish, from simply stirring through a yogurt dip to adding depth to slow roasted stews.
For recipe inspiration head to Belazu.com but, their top tip is simply to get creative!
Members only, 20% off code for any orders over £30: GFW20.
Blackthorn Salt
'We make the best salt we possibly can, right here on the Scottish coast, using only West Coast seawater. In order to do this, we have revived and perfected the ancient Graduation Thorn Tower technique: we gather seawater, then trickle it gently down and through a large tower of thorns – or wall – packed tightly with blackthorn bundles. This evaporates around 90% of the water – purely due to the wind and sun working their magic – and uses 85% less energy than the usual applied heating methods. When the concentration of the remaining liquid is salty enough, we gently warm it in the panhouse to draw off the crystals by hand: it is a patient process – genuinely all about making the best we can.
'The softly sepia pyramidal crystals are lightly tinged by the thorn bark. The Blackthorn Salt flavour profile, retains a strong, confident saline echo of the sea, but the blackthorn wood, whilst not drastically altering function of the salty flavour as such, adds a certain depth and mellowness which combines with the other trace minerals found in the sea. This means the salt also leaves a moreish rolling sweetness that really refracts the flavours on the plate and enables the ability to relish, savour and scrutinise every mouthful. We believe that this makes Blackthorn pretty unique and love hearing what others think and do with the salt. Although only just launched, chefs have already chosen to experiment with it, using it to finish off a bespoke cheese, incorporate into specialist charcuterie, add detailed taste notes to desserts and cocktails, allowing it to delve deep into the marbling of aged beef and floating on gazpacho as well as using Blackthorn as their new "go to" finishing salt.
'We were due to launch just as the country went into Lockdown, so we (along with so many others) hibernated. After a couple of weeks this felt defeatist and not right, so we decided to gently and softly launch, using some of our very first batch to contribute to Covid-19 related causes and donating the would-be proceeds of the rest to the South Ayrshire Food Bank, Hospitality Health and the National Emergencies Trust.
'Every day we look for more ways to lessen our environmental footprint and bear in mind our responsibilities to Ayrshire's salt-making past and hopes for the future – we are always striving to improve and are particularly proud of our plastic-free wee box of Blackthorn: the perfect size for dipping your hand in, it also ensures that the precious salt is kept dust free and stored attractively even after opening. Our ethos is always to be the best we can be, absolutely in terms of taste, but also crystal quality – that "crucial crunch factor" – and in our attitudes and methods.'
GFW Members are offered 10% discount using the code GFW20.
Books for Cooks
This delightful bookshop is pleased to offer 15% discount on books to Guild members, on production of your Guild membership card.
4 Blenheim Crescent, Notting Hill, London W11 1NN (telephone: 020 7221 1992, fax: 020 7221 1517, email: info@booksforcooks.com).
Bustronome
Bustronome is a new concept in fine dining, which was launched in Paris five years ago. The idea is that you eat a gourmet meal while you travel round London on top of a glass-topped double-decker. The tour starts at Embankment and takes in the London Eye, Buckingham Palace and all the sights, but it's the food that steals the show, masterminded by executive chef Olivier Ruiz. The autumn menu – launched on 9 September – has a London twist, including such delights as Forman's London Cure Smoked Haddock and Eel and Chicken Ballotine (as served at the wedding of Prince Charles and Lady Diana Spencer).
Four-course lunch costs from £59 per person, tea £54 and £95 for dinner and to claim a 20% discount, visit bustronome.com/en/london/ and enter GFW19 at check-out (discount starts on 9 September). As an aside, Bustronome is keen to get itself on the restaurant map, so if you are a reviewer, contact Alexander Gray at medialondon@bustronome.com.
The Cherry Tree
The Cherry Tree artisanal fine foods company, originated in Dorset and has grown to become the UK's No.1 most awarded preserves producer with over 180 Great Taste and Taste of the West awards for their collection of preserves, jams, chutneys and more. All of their products are hand cooked in small batches using only the finest ingredients. This summer they have launched a Summer Fruits with Pimm's Jam and Cherry Curd as well as a Luxury Afternoon Tea gift box. All their products are offered for UK-wide delivery with personal message options available if you are sending a gift.
All Guild members are entitled to free delivery on their first order. Use code WELCOME for free delivery on your first order over £18 at cherrytreepreserves.co.uk.
ckbk
ckbk offers online access to an extraordinary collection of the world's best cookbooks including timeless classics, contemporary bestsellers and renowned reference bibles. Created with expert curation from top food writers and chefs, from Guild members Nigella Lawson to Yotam Ottolenghi, the ckbk collection features works by GFW award-winners such as Carla Capalbo, Alan Davison, Anna del Conte, Josceline Dimbleby, Rowley Leigh, Jill Norman, Sri Owen and Anne Willan, as well as international culinary legends Marcella Hazan, Naomi Duguid, Irene Kuo, Paula Wolfert and hundreds more. With over 80 national and regional cuisines receiving expert coverage, from Georgian and Palestinian to Bengali and Cantonese, ckbk's range of content is unparalleled both in diversity and quality.

Using ckbk's seamless and intuitive interface, members can search, filter, save and share the full content of every book including over 80,000 recipes from well-loved classics and contemporary bestsellers. Whether you are cooking for vegan family members, or looking for the perfect Victorian pudding for your period dinner party, you can instantly find the ideal recipe from ckbk's world-class authors.

ckbk is already enjoyed by cooking enthusiasts and food professionals around the world. We are pleased to offer Guild members an annual subscription to ckbk at a discounted rate of just £39.99 (£3.33/month). To take advantage of this exclusive special offer, saving more than 60% on the standard fee of £8.99/month, just visit join.ckbk.com/gfw/
Cocoa Runners
'Over the last few years from Budapest to Brooklyn and Saigon to San Francisco a growing band of cacao farmers and artisan makers have been pioneering a revolution in single estate, craft chocolate. Just as with coffee (or wine, tea, etc) the key to great chocolate starts with the finest beans and careful harvesting, fermentation and drying. And just as in coffee, so with chocolate "less is more"; craft chocolate makers are all about coaxing the full flavour of their beans, adding and taking away as little as possible.
'And this chocolate not only tastes better, it's better for you and it's better for the farmers and the planet. We believe that if you savour, you'll scoff less. And craft chocolate is all about simple ingredients – it's not about adding flavourings, additives, palm oils and other substances that your grandmother wouldn't recognise. In addition all our bars are directly traded – this means that the farmers and growers can receive higher prices for their beans and they are incentivised to protect the rainforest where their trees are planted. 
'We set up Cocoa Runners back in 2013. At that time there were only 3 craft chocolate makers in the UK, and a few dozen in the USA. Now the UK has over 40 and the US over 500. So we've been able to spend the last few years running round the world and tasting over 5,000 different bars from these makers. Some we liked. Some we didn't. And a few we loved. We only sell those bars we love. From the 6000+ bars we've tasted we've selected to offer for sale just over 850 bars from 130 +makers. Our core offering is the monthly discovery where we send you four different bars every month. In addition we sell boxed sets, individual bars, pairings with wine and coffee – and of course, gift subscriptions. And we are always happy to do tastings, talks etc. And we really hope you enjoy our Valentines boxes!
'At checkout use the code GOFW10% which will enable members to get 10% off Valentine boxes and also our cooking chocolate, given how many of you are also cooks!'
cocoarunners.com
The Cookaway
The Cookaway is an exciting young London-based food brand, with a vision of becoming a global chef platform, combining community, content and amazing products to create meaningful chef-led food experiences. We've curated a number of exciting chefs and cuisines and created a completely new kind of recipe box product that our customers can buy without any subscription. We make it effortless for adventurous cooks to access the most mouth-watering recipes and perfectly measured ingredients as well as offer opportunities for people to cook alongside expert chefs and learn their tricks and tips for creating show-stopping dishes. thecookaway.com
To receive 20% discount off Pakistani Cookaway – devised and hosted by Guild Committee member Sumayya Usmani – for the month of March use the code: GFW20, after this time the discount will be reduced to 10% (see GFW website for new code)
delicious Magazine
Members can benefit from a 30% discount on a subscription at subscription.co.uk/EyeToEye/Delicious/Store/Subscription/DLC/YDLCFF20
Donald Russell
Donald Russell, the award-winning Scottish butcher, are suppliers of the finest meat, including grass-fed beef and lamb, 'Freedom Food' pork and salmon, wild Scottish fish, venison and game birds, award-winning free range poultry and other gourmet specialities by mail order across the UK (donaldrussell.com).
Guild members have a 10% discount with Donald Russell, when you telephone or place your order online with the code GFW1. Telephone: 01467 629666.
Eat Your Books
You may have heard of Eat Your Books (EYB), the cookbook and food magazine indexing site, but never got around to joining. Now is the time to do so as they are offering a free three month Premium trial membership to Guild members. Join at eatyourbooks.com using the voucher code GFW2021. Once you add the cookbooks you own and the magazines you subscribe to, you will have a search engine for all the recipes they contain.
EYB has created an index of almost 10,000 cookbooks, 4,300 magazines and some online content – a total of almost 2 million recipes. Their search engine helps you find exactly the recipe you need in seconds. EYB promotes new cookbooks to their members around the world so any Guild member with a recent or upcoming publication should contact EYB on info@eatyourbooks.com. Also contact EYB if you would like a trial code to share with your own readers.
EcoBaker
EcoBaker.co.uk is an independent business specialising in high quality baking and chocolate equipment. Established out of a passion for baking and chocolate making, EcoBaker are sourcing a growing number of high-quality products used by professionals and enthusiasts alike. In providing high quality items, EcoBaker is making a conscious move away from the throwaway culture, towards "buy well, buy once".
Members can use and share the following code GOFW10 at the checkout on ecobaker.co.uk to benefit from 10% off their entire site (excluding delivery).
Figgy's Christmas Puddings
Figgy's Christmas puddings are handmade in Devon to an old family recipe and have won over a dozen food awards. Steeped in Somerset Cider Brandy and Hanlons Port Stout, they make an ideal Christmas treat or a special present for foodie friends and family. Each pudding is aged to perfection and beautifully presented in a Mason Cash ceramic bowl with traditional pudding cloth wrap. They are made by husband and wife team Joanne and Richard Evans, in their small bakery near Exeter. In an age of re-invention, this is Christmas pudding as it used to be – light in texture, rich in flavour and a delight to bring flaming to the Christmas table.
This is the Christmas pudding you will find on our President's table. Orlando Murrin says, 'I absolutely love making Christmas puddings – everything about the process, from hunting out ingredients to wrapping the cooked puds up in muslin and stashing them away for the big day. Three years ago, I was given a Figgy's Christmas Pudding, and it was so perfect in every way that I decided – with a pang – that I would in future forego the pleasure of making my own, and stick with Figgy's. As far as I'm concerned, these puds are as good as, or better, than anything you can make at home.'
Jo and Richard are offering GFW members 10% discount on all orders; please email jo@figgys.co.uk to place your order.
Forman and Field
Forman and Field is a fine food mail order company specialising in fresh, traditional British produce from small, independent producers. They share their premises in East London with their parent company, H Forman and Son, a 100-year-old family business supplying smoked salmon, caviar and other smoked and fresh fish to the world's leading hotels and finest restaurants. They offer a 15% discount to Guild members (excl P+P). To claim their discount members have only to enter the promotional code GF15 in the relevant box on the checkout page of the website. Alternatively members can phone their orders, quoting the promotional code. Telephone: 020 8525 2352. formanandfield.com
The Gay Farmer - Award-winning Extra Virgin Olive Oil
Mark Dyer aka The Gay Farmer has been producing extra virgin olive oils since 2008 when he first helped in the olive harvest on his mother's small holding in Moratalla, north west Murcia in Spain.  Since then he now works with one of the oldest family run organic estates in Jaen Andalucia producing multi award winning organic extra virgin olive oils, he is also passionate about preserving maximum health benefits by ensuring the olives are taken from tree to press in less than 3 hours, to help limit oxidisation.  In Mark's own words "We aim to inspire through the use of organic, biodynamic sustainable farming methods, and the use of ethical traceable produce. Whilst caring and respecting others and this beautiful planet we live on for generations to come..."
10% off orders over £30.00 GFW10 includes free UK delivery
20% off orders over £60.00 GFW20 includes free UK delivery
Mark is also offering 3 x gift sets for the first 3 names pulled out of the hat!  Get in touch – Joy Skipper- if you'd like to be in with a chance of winning these amazing oils.
Good & Proper Tea
Good & Proper Tea want to show you how good tea can be, when it's done properly. They start by sourcing and curating a collection of award-winning, single-origin teas and herbal infusions from around the world. They then share their knowledge and experience to make sure each is brewed to bring out the best possible flavour in every cup. What founder Emilie started in a converted Citroën H van back in 2012 has grown to be one of the fastest growing and most exciting tea brands in the UK, with Good & Proper Tea now supplying a growing network of the best cafes, restaurants, hotels and independent shops across the country.
In Emilie Holmes's recent book, Good & Proper Tea: From leaf to cup, how to choose, brew and cook with tea she shares not only her passion for tea with tips, techniques and industry knowledge, but plenty of tea-based recipes too, from Earl Grey Sour Cocktails to Rooibos & Vanilla Ice Cream, Matcha Choc Ices to Darjeeling & Elderflower Iced Tea. goodandpropertea.com
Guild members will receive15% off our full range of award-winning teas, teaware & accessories using code: GFW2020. Valid until Thursday 31 December 2020. 
Good Flower Company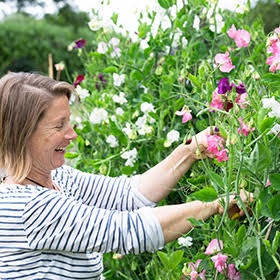 The Good Flower Company has been lighting up the lives of people who live in the South West, and indeed nationwide, with postal deliveries of freshly grown flowers from Devon and Cornwall. Fiona Hornby has a smallholding north of Exeter and her flowers are super-fresh and totally exquisite; once you have seen or smelt one of her bouquets, you would never want one from anyone else. Every Wednesday evening Fiona packs bunches carefully into boxes and posts them to arrive for the weekend; she started doing this during lockdown, and it works a treat.
Bouquets cost £26 or £39 including p&p and mention the Guild when ordering and Fiona will include a free tin of wildflower seeds, containing 20 seedballs of various wildflowers worth £6 (seedball.co.uk). Order through thegoodflowercompany.co.uk.
International Institute of Chocolate and Cacao Tasting
The International Institute of Chocolate and Cacao Tasting brings together chocolate experts and enthusiasts to learn more about chocolate and offers the world's first accredited qualifications in Chocolate Tasting.
The Chocolate Tasting certificate courses take an interactive approach, exploring the gastronomic senses to awaken and educate our chocolate palates, while taking an in-depth look at the fascinating and fast-evolving world of small-scale fine craft chocolate making, based on our 25 years of experience tasting, judging and reviewing fine chocolate and exploring the world of fine cacao.
To try one of our online courses with a 10% discount, visit chocolatetastinginstitute.org and enter the discount code CHCLT-GFW10X when you book.
Japanese Knife Company
The Japanese Knife Company is one of the country's leading suppliers of knives – of all kinds, not just Japanese – to amateur and professional cooks. Its branch at 36 Baker Street offers a staggering range of 2000 knives, and a further 1500 knife/kitchen related products, across several floors. It also offers a knife sharpening and repair service. In February 2019 a new branch will be opening round the corner from Baker Street, in New Quebec Street, which will offer the most comprehensive selection of cookware available in Europe, with everything from inexpensive aluminium pans, at £27, to hand beaten copper ware from Japan, at over £2000 per pot. Both stores have a test area, so customers can actually cook with any product to get the feel of it before purchasing.
The Japanese Knife Company offers a 10% discount to Guild members on all products in the Baker Street and New Quebec Street branches. (Services such as sharpening and repairing are not included in the discount).
Louise Pickford Creative
For the past 25 years Louise has worked in London, Sydney and now SW France as a food writer and food and props stylist where, along with her husband, food and lifestyle photographer Ian Wallace, produce ready to publish food features.
Hearing her name – and Ian's – will bring back fond memories for many, many Guild members, who worked with them both on all sorts of exciting and challenging food projects over the years. 
During the pandemic lockdown in 2020/21 Ian and Louise began work on a series of recipe cards and together they decided to launch a collection of box sets to sell online. Each set contains 12 recipes, with 3 categories – French Classics, Easy dinners for Busy Lives and Cupcakes and all are available as a recipe calendar, recipe greeting cards and classic recipe cards. They are beautifully packaged in crafted gift boxes and both the recipe cards and calendars include a simple wooden block stand allowing easy display on both the kitchen worktop or office desk.
At the same time Louise taught herself how to print using both rubber stamps and lino print. Driven by her love of food and styling she is particularly interested in expressing this through printmaking and this has led to a range of food related gift cards that combine her two passions. As part of her 'where food and art combine' series she designs and hand carves the rubber stamps and prints them on high quality Laid card
Louise is really excited to be able to offer all the GFW members a 15% on all of her products. This will be available to you with this promo code: FEZ2KMP
Magimix
Magimix products are designed to make life simpler for the serious cook. Magimix are offering Guild members an approximate 20% discount on all their appliances. Email Steve Punter stevepunter@magimixuk.co.uk with details and he'll confirm the exact price.
Manna from Devon Cooking School
Manna from Devon Cooking School is run by Guild member Holly Jones and her husband David. 'Manna from Devon run cooking courses in beautiful south Devon specialising in woodfired cooking, bread making and fish cooking.
We are offering members of the Guild of Food Writers a 10% discount on scheduled courses here at the school or at our satellite venues. All the course details are on our website mannafromdevon.com and to book and claim your discount, call David or Holly on 01803 752943.' 
Martin Damen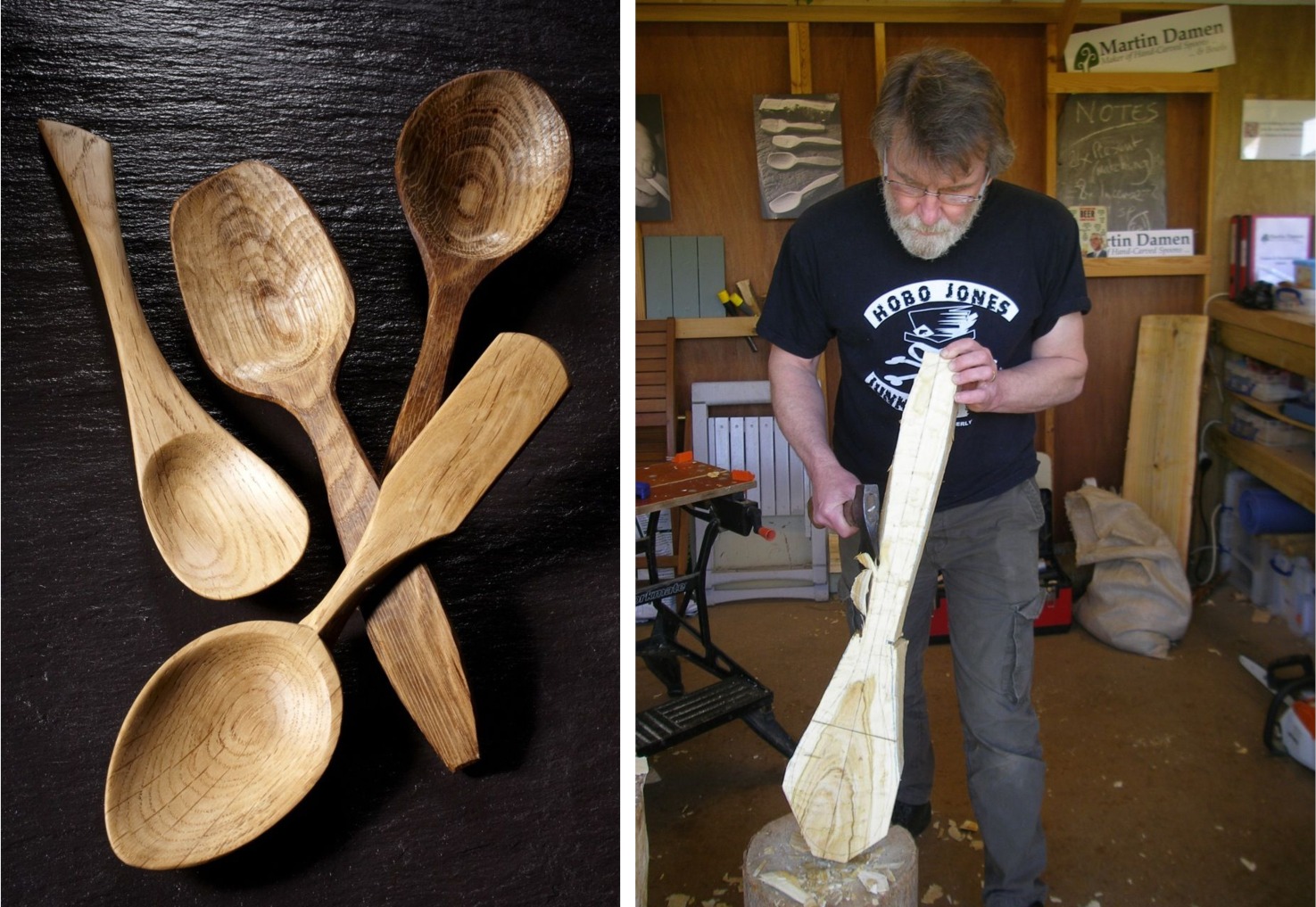 Martin is a maker of hand-carved spoons and bowls. Martin is a traditional greenwood worker, who specialises in carving spoons and bowls. The items are fashioned by Martin from locally sourced timber using traditional hand tools and techniques. His work can be viewed at his online shop at martindamen.com.
Martin also teaches spoon carving on a private tuition basis in his workshop at Great Bourton, Oxfordshire. He is offering a discount of 10% to members of the Guild of Food Writers on his beautiful spoons and courses using the Discount Code GFW-20. Please call Martin on 01295-758519 to take up this offer.'
Matthews Cotswold Flour
The Matthews Family have been committed to sourcing quality grain and milling Britain's finest flour for over 100 years across 6 generations. Situated on the edge of the beautiful Cotswold hills in the village of Shipton under Wychwood, this traditional Cotswold mill is dedicated to milling the finest range of speciality organic and stoneground wholegrain flour in Great Britain.
Father and son team Paul and Bertie Matthews continue their passion for milling excellence today. 'We mill all our flour from the same traditional Cotswold Mill founded by the original FWP Matthews in 1912'.
The Matthews mission is to produce the highest quality flour and baking ingredients to Britain's baking doorstep.
Matthews Cotswold Flour have just launched Churchill Flour in 1.5kg bags on their website. This is a premium grade strong white bread flour, perfect for long fermentation sourdough and other breads. Matthews Churchill strong white bread flour is an extra strong high protein bread flour, finely milled from a blend of high protein hard wheat from the Cotswold village of Churchill. The flour encourages beautiful gluten development and easy kneading and shaping. Churchill contains a 12.8% protein, which supports the rise and structure of your bread – perfect for hand and bread machines. We recommend blending with Stoneground wholegrain flour for a richer more complex flavour.
fwpmatthews.co.uk/product/churchill-strong-white-bakers-flour/
They have also recently started their new Mix & Match online shopping! This means customers can now shop single 1.5kg bags in multiples of 5, trying more flavours and building their perfect box of Matthews Cotswold Flour.
They have increased the discount they are offering to our members to 20% off online sales, using the code: premiumflourgf20
National Council for the Training of Journalists
We first struck up contact with the NCTJ thanks to Guild member Gilly Smith, who is their podcasting guru. Here's what the NCTJ says: 'We have over 60 years' experience teaching gold standard training to journalists. Whether it's an individual or a group, the skills learned on our one-day courses can be successfully applied in any sector. 
'Our scheduled courses are held at our offices in Essex, just one hour from London and easily reached by train. We can also deliver training in-house at your location. Prices range from £50 to £375 for scheduled courses, and in-house courses for groups of three or more are very cost effective per head.'
For a complete list of courses, please visit nctj.com/Training-Courses/one-day-courses. Members of the Guild will receive a 10% discount - please identify yourself to cecilia.judmann@nctj.com to receive the discount.'
Naturya
Naturya is one of the UK's leading superfoods brands, known for providing a high-quality range of vegan and organic products including single ingredient superfoods, functional blends, plant-based SuperProteins, breakfast boosts and indulgent vegan spreads. Naturya have recently launched a range of functional superfood blends to help you stay well this winter, along with a range of great tasting SuperProteins perfect for shaking, smoothies or baking!
As a member of the Guild of Food Writers, you can get 20% off the entire range using code GFW20 – just head over to naturya.com
Netherton Foundry
Netherton Foundry is a family owned business, crafting traditional cookware in Highley, Shropshire, using iron, oak and copper, materials predominantly sourced in our own and neighbouring counties.
We sit right in the birthplace of the Industrial Revolution. This was the 18th Century's 'Silicon Valley'. At Netherton Foundry, we have been inspired by the 18th and 19th centuries' Shropshire iron masters and look again at the values that inspired this amazing period of creativity and energy. However, we also wish to learn from their mistakes and avoid the misuse of this beautiful county. Our objective is to build quality products that will last, from materials we trust.
All of our cookware is designed with functionality, versatility and longevity at its heart and is suitable for everyone from the novice domestic cook to the most acclaimed professional chef. Our iron cookware is spun from 99% pure iron, pre-seasoned with organic flax oil and is approximately half the weight of cast iron. It works on all heat sources from open flames to induction hobs.
Our copper range is spun from solid copper and then traditionally hand tinned. netherton-foundry.co.uk
We are delighted to offer GFW members a 15% discount code for use on our website. Please enter code SUMAC when you review your shopping cart.
Niwaki
The world of Japanese knives can often appear confusing and in certain cases downright incomprehensible. The main thing to understand is the idea of san mai (three layers).
Most Japanese knives are forged from three layers of steel, a hard, high quality inner layer that does the cutting, laminated between softer layers on the outside that protect and bulk up the inner layer. It's the middle layer (the hagane) that's the important bit – that and the blacksmith's heat treatment are what give the knife its sharpness and durability.
Take our Niwaki Nashi range as an example; it has a blue paper carbon steel hagane – traditionally considered the best for knives as it holds the finest edge – which is wrapped in stainless steel with a nashi finish said to resemble the rough texture of a Japanese pear. Its western style handle gives a familiar feel in the hand, but with a lovely Japanese balance. Niwaki knives are available from niwaki.com.
For 10% discount use the code GFW 10 when ordering online.
ODDBOX is London's first sustainable fruit and veg subscription box that helps the planet by fighting food waste at source. Over a third of farmed fruit and veg currently goes to waste because it's surplus to requirements or doesn't meet strict supermarket regulations; being too big or small, the wrong colour or having superficial skin markings. This type of food waste at farm level has a significant negative impact on our environment, with the wasted resources putting a massive strain on the environment. With every medium ODDBOX you can rescue an average of 7kg of this produce from going to waste, saving 6kg of CO2 emissions and 1,328 litres of water- equivalent to 12 showers!
We're very excited for Guild members to start rescuing with us and spread the word! To claim 50% off your first box simply sign up via the ODDBOX website oddbox.co.uk using the code GUILD.'
Octopus Books
Offer a 35% discount to Guild members on all Octopus titles. When placing an order for books please mention the 35% discount and reference code FoodGuild307. Should there ever be a problem, tell the person you're dealing with to contact Rachel Batley and she will sort it out. Telephone: 020 3122 6750.
Olive Magazine
Offer a 25% discount on a subscription. Guild members should call 0844 848 3414 and quote OLGOFW14 or visit buysubscriptions.com/print/olive-magazine-subscription and enter code OLGOFW14.
The Oxford Cultural Collective Masterclasses
The Oxford Cultural Collective (OCC) has launched a permanent, international programme of masterclasses, which are ideal for those working in food and drink media.
The programme features an array of renowned figures as guest tutors, including academics, writers, journalists, broadcasters, entrepreneurs and chefs. Drawing on their extensive experience, they will deliver masterclasses, online and in-person, which support participants' creativity, personal growth and career development.
The initial programme featured Yasmin Khan (writer and activist); Guild Vice-president Felicity Cloake (Guardian and New Statesman columnist); Julian Baggini (philosopher and academic); Nik Sharma (New York Times columnist and food writer); Zoe Adjonyoh (writer and activist), Karen Barnes (editor, Delicious magazine), Lolis Eric Elie (screenwriter and journalist); Levi Roots (entrepreneur and reggae singer); Jean Roberts (professional coach and photographer); Jessica B. Harris (culinary historian, writer and broadcaster); Elise Dillsworth (literary agent); and Fuchsia Dunlop (food writer and memoirist).
For more information and to book – oxfordculturalcollective.com/masterclasses/
To receive 15% discount, enter GFW15 when asked for promo code online.
A Passion for Seafood
If you happen to be close enough to visit this wonderful fish and seafood shop open at Grange Farm, Hasketon, Suffolk IP13 6HN, Guild member Mike Warner is offering a GFW15% discount on all of his native, 100% traceable seasonal fish and shellfish.
Pipers Farm
Founded in 1989, Pipers Farm is a destination for meat that is produced sustainably and in harmony with nature. We create links between ethical producers who we know and trust, and with you, our customers.
Our ethics and values are deep-rooted to the core of our business. We passionately believe in producing wholesome natural food that has been grown in harmony with nature. Our principles have not changed for over 30 years and you can rest assured that we will continue to produce food that you can trust completely.
You can choose from a range of slowly grown, native breed meat including; 100% Grass Fed Red Ruby Beef, 100% Grass Fed Hogget and Mutton, 3 week hung Saddleback Pork, Properly Free Range Chicken and Duck. You can also shop our range of artisan food from "The Pantry", including; raw cultured butter, clothbound cheddar, handmade pies, pure stocks, artisan bread and pure fats. We offer speedy nationwide next day delivery in our 100% recyclable packaging.
To scoop a 15% discount (minimum spend of £40) on everything (except meat boxes, already discounted items, gift vouchers and events tickets), go to pipersfarm.com and enter COOKERY15 at check-out.
Polly's Petals
is a family run business, by Cara Frances, based in Portland, Dorset. Specialising in flower petals, edible flower petal cake decorations, petal tea, petals to decorate cocktails, flowers to infuse mocktails, petals to sprinkle on lamb chops, petals to sprinkle on curry, sprinkles on ice cream, flowers to decorate chocolate …. They let their imaginations run wild with flower petals and that's exactly what they love their customers to do.
Cara has always found flowers enchanting; Mother Nature is extraordinary. Growing up on the Jurassic Coast childhood family walks connected her with the changing seasons, the magic of spring when the flowers are bursting to life and the cosiness of autumn with all the warm rusty colours.
Over time Cara has learned how to source flowers and petals sustainably and ethically working with growers in Dorset and India, and how to preserve and store them.
 
Cara is offering members a 15% discount with the code GFW22. Website
Romeo Jones
Romeo Jones is a new delicatessen at 80 Dulwich Village, London SE21 7AJ (telephone: 020 8299 1900, email: info@romeojones.co.uk). They specialise in top quality Italian and English artisan foods and offer coffee, soups, salads and tasting platters of cheeses and antipasti to eat in, plus home-made filled bagels to eat in or take away.
They offer Guild members a 20% discount on everything on production of the GFW membership card.
Sacla'
We've travelled the length and breadth of Italy to find the best artisan producers and their most joyful delicacies. Our elegant prosecco is from the pretty Veneto hills and goes beautifully with other Italian favourites - melt-in-your-mouth chocolates, crunchy cantuccini and luxurious liquorice pieces. Thoughtful gifting... easy peasy.
Sacla' are offering a 10% discount from April 1st – use the code GFFSACLA at the checkout.
Salcombe Brewery
Founded in 2016, Salcombe Brewery is situated in picturesque South Devon where its dynamic young brewers have created a selection of award-winning beers including Island Street Porter and their gluten-free vegan beer, Sun Drop. Recently they added Ocean Cider to their constantly-expanding range and two new barrel aged porters which make perfect gifts for any beer connoisseur.
Their bottled beers and gift sets can be ordered from salcombebrewery.com for nationwide delivery and Guild of Food Writer members can take advantage of a 10% discount using the code GFW10. The code is applicable throughout the year, ending 31 December 2021. To use, please add to the Coupon Code box when in Cart.
School of Booze
I am Jane Peyton, a new member of the Food Writers' Guild and the founder of School of Booze.  I specialise in alcoholic drinks education, events, writing, and consultancy.

I am offering guild members a 10% discount on my beer, cider, and wine downloadable courses on the School of Booze e-learning platform.  This discount applies to single courses (£50 inc VAT) or bundles (£90-£125 inc VAT).  Please use this code at the webshop checkout:  COURSE10.
Seasoned Pioneers
Seasoned Pioneers offers its whole seasoning range of herbs, spices and spice blends and speciality ingredients (including many organic and fairtrade) to Guild members at trade rates (no minimum order). Please call or email for further details. Seasoned Pioneers Ltd, Unit 8 Stadium Court, Stadium Road, Bromborough, Wirral CH62 3RP. Telephone: 0151 343 1122 or 0800 0682348. Email: Matt@seasonedpioneers.co.uk
Sharpham Wines
At Sharpham in South Devon, we have been proudly producing carefully made English wines on the banks of the River Dart for nearly 40 years. Our two vineyard sites at Sandridge Barton and Sharpham Estate are perfectly sheltered in the Dart valley, benefiting from the warming influence of the River Dart and gently rolling slopes of the South Hams. Our vineyards are planted with varieties including Pinot Noir, Madeleine Angevine, Bacchus and Pinot Gris and our wines have consistently won national and international awards, and are regularly featured in the columns of the country's top wine critics.
Sharpham are offering 10% off all wine at Sharpham.com and the code is gfoodw10. The code is for wine only but there is no expiry and no limit per user.
Shipton Mill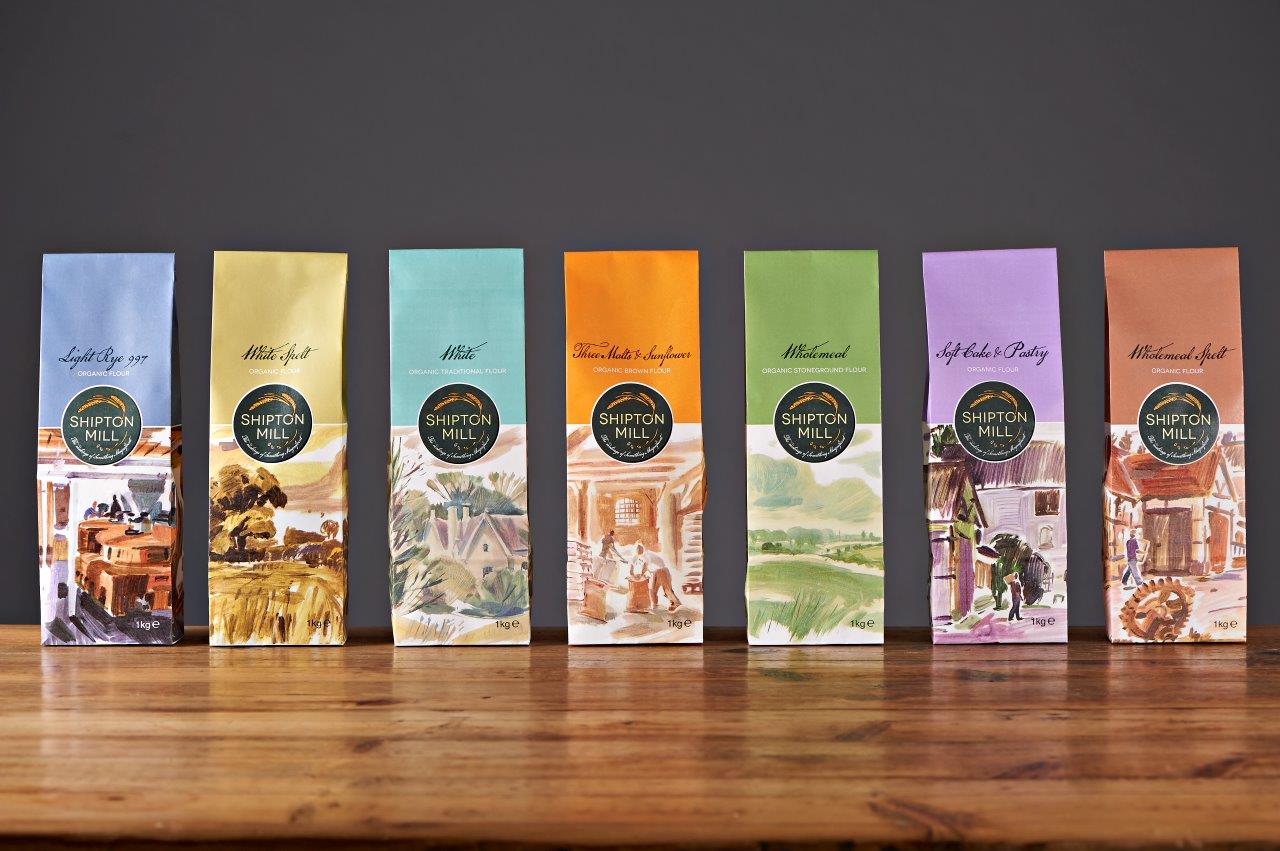 If you haven't come across Shipton, it's a speciality miller of organic flour, based in Gloucestershire. A visit to the mill is like stepping back in time: everything is done without haste and with scrupulous care, using only the best ingredients.


Shipton offers every sort of organic flour – wheat, rye and many rare and unusual ones, including an impressive range of gluten-free varieties. The range is a dream come true for bread makers and sourdough enthusiasts, and Shipton's stoneground flour is a flavour revelation. Prices from £1.30, and free delivery over £30.


One fan of the flour is Guild member Christine McFadden, author of Flour: A Comprehensive Guide. 'I became a dedicated aficionado of Shipton while writing my book. I spent happy hours poring over their fascinating flour list, and then had to rein in my urge to order far more than necessary. Shipton are a godsend if you are after unusual wheat-free flours – sorghum, millet or maize, for example. The quality of service and speedy delivery is faultless.'


Shipton Mill is offering a 15% discount to Guild members. If you buy your flour direct from the mill (a lovely experience) or over the phone, simply mention you are a Guild member. If buying online, click on this link, which will automatically apply your discount at the check-out.

shipton-mill.com/discount/foodwriters1905
Silverwood Bakeware
'The Best of British Bakeware'
Over 55 years ago we launched a small Bakeware company in Birmingham, specialising in handcrafted quality Bakeware. Fast forward to 2020: whilst we still small batch manufacture in the same time-honoured way, using traditional presses and hand-spinning, our award-winning range has expanded to over 200 professional-grade pieces including speciality tins enabling both the professional and amateur chef to achieve the perfect bake.
Award-winning Bakeware and Cookware
Lightweight and durable, our Bakeware is made in small batches from Anodised and raw Aluminium, which has long been recognised for its superior baking qualities. Aluminium gives the ultimate in heat distribution throughout the whole tin, meaning the contents cook more evenly as there are no hot or cool spots – so no more burnt bits or soggy bottoms!
British Bakeware that Lasts a Lifetime
We believe quality Bakeware should be accessible to everyone. Since our beginnings, we have led the way in design, innovation and craftsmanship, and every piece in our collection is designed and manufactured by us in Birmingham and comes with a 25 year guarantee.
There is a site wide 15% discount code for members to use at silverwood-bakeware.com. Code: GOFW15'' 
Society of Authors
The Society of Authors is pleased to offer a discount of 20% off the first year's membership. Please quote reference GFW20 on the application form. For further information, please contact Madelaine Telford, Membership Assistant Email: MTelford@societyofauthors.org. Telephone: 020 7373 6642.
The Sourdough Club
The Sourdough Club is an online sourdough bread course. Award-winning baker Vanessa Kimbell teaches you all the secrets to sourdough. Far more than just an online Sourdough Course – you learn as part of an active community and with continuous support and inspiration. The Club's new bi-monthly magazine has delicious and nutritious original recipes to learn. 
The Sourdough Club includes over 70 video tutorials, step-by-step core methods, over 40 recipes plus new recipes each month, articles and tips covering everything there is to know about sourdough, and a student forum to chat with Vanessa and other members, helping you to continue your practice. Please do register for the Sourdough Club magazine so that you receive all our news and new recipe notifications.
GFW members have the chance to buy a membership at a hugely discounted price of 75% off the £99 joining fee making it just £24.75 to join. There will then be a £9.99 a month membership fee, which can be cancelled at any point should you wish to.
Please click HERE to subscribe and copy and paste the code gfw-sourdoughclub-75 at checkout to claim the 75% off Sourdough Club joining fee. Once you have completed this you will receive an email confirmation plus an additional email with details of your username and password.
Sous Chef
The online Sous Chef shop describes itself as 'the shop for people who love cooking'. From their north London base they supply a wide and ever-expanding range of specialist ingredients and equipment to anyone interested in food, from Michelin-starred restaurants across Europe to adventurous home cooks in the UK.
From Sugar Cane Vinegar to Hershey's Cocoa Powder via Dried Hibuscus Flowers, Sous Chef stocks ingredients from around the world. Kitchen equipment such as Bamboo Rice Paddles, Croquembouche Moulds and Ravioli Stamps can be found in a matter of clicks.
Guild members can benefit from a 10% discount: enter the code 10FOODGUILD on the checkout page on the website souschef.co.uk.
Steenbergs
Steenbergs is a family-run, friendly firm committed to Fairtrade, the environment and people. It was set up in 2003 by Axel and Sophie Steenberg in North Yorkshire.
Steenbergs are at the forefront of Fairtrade spices, having worked with Fairtrade to introduce a standard for spices and having introduced the first Fairtrade and organic Vanilla Extract to the UK and Europe in 2007 and the UK's 1st Fairtrade Saffron in 2013. They continually strive to work in an eco-friendly manner incorporating many environmental features into their factory, such as sun pipes, solar panels, green energy and a living roof and are proud to say that they are a carbon neutral company. They use 'green' suppliers wherever possible and all of their packaging is fully recyclable and plastic free.
Steenbergs are passionate about providing organic teas, herbs, spices and cooking ingredients, all packed with flavour, aroma and provenance. Their products are: ethically sourced – many carry the Fairtrade Mark; organic; environmentally sound, carbon neutral; great flavour; stylishly (and functionally) packed; and are there for you to create fun and delicious creations. Steenbergs want to make you smile by providing you with the organic Fairtrade spices you want to buy without having to compromise.
For a 15% discount please use the code GFW21 steenbergs.co.uk
Substrata Wines
Substrata Wines began in 2019 as a small local independent wine merchant, owned and operated by brothers Benjamin and Tom Loudon, when we returned from travelling and volunteering on chemical-free vineyards in New Zealand. Fans of organic, biodynamic and natural wines, we prefer hands off in the winery, and hands-on in the vineyard. We favour wines that are made with natural yeasts and minimal additives, and vineyards that are worked by people, not machines. We believe that great wine begins underground. substratawines.com
We would like to offer the Guild of Food Writers 15% off all orders they make in 2021, using the code Guild 15
(A special thank you to Satellite PR for this introduction)
The Terrace
The Terrace is a harbour-side restaurant in Yarmouth, Isle of Wight run by ex-Guild Committee member Tom Fahey and his family. The restaurant opened during the Covid pandemic and has already been named second best seaside restaurant in the UK by the Times. The food is simple, something-for-everyone stuff designed to showcase The Isle of Wight's best ingredients; particularly tomatoes, crab, lobster, seasonal fish, and some amazing cheeses and dairy made just for them. The terrace looks out across the Solent and the bright interior celebrates the best in local art and design.
Tom is offering Guild members a 20% discount on their total bill and lots of VIP attention! Just email Tom directly to arrange on tom@saltandwater.co – remembering that we need at least a weeks' notice to guarantee space. Find out more at theterraceiow.co.uk or follow on Instagram.
Thermapen®
The nice people at Thermapen® – who have for several years been a popular sponsor of the Guild Awards – are offering 20% off their entire product range to Guild members.
If you haven't yet discovered the delights of a digital thermometer, then you are missing out. True, it is possible to judge if a roast is perfectly cooked by conventional methods of testing, but why put yourself through it when a simple prod of your Thermapen® will tell you instantly, once and for all? And how about barbecues? And the Christmas turkey?


Two decades ago, the Guild's President, then a lowly magazine editor, commissioned a crack food researcher/writer to look into these new-fangled cooking thermometers, to see if they were likely to catch on. At first the writer in question was dubious; after all, she could tell at a hundred paces (blindfolded, handcuffed and immersed upside down in a tank of icy water, if necessary) whether something was cooked or not. In just ten days, she was convinced, and came round to believe every cook should have one. That writer – sadly lamented – was Guild member Rosie Stark.

If you don't believe Rosie Stark, here's what Thermapen® says: 'This summer we are encouraging anxious cooks everywhere to be brave and take BBQ-ing by the horns.  Arm yourself with all the knowledge and tools needed to make the most mouth-watering and safe BBQ feasts for family and friends. The Thermapen® digital food thermometer is a vital tool for both the BBQ and kitchen, ensuring cooking perfection every time. Beloved by many celebrity chefs, the Thermapen® gives an accurate temperature reading in just three seconds. It comes in a range of jazzy colours at a price from £51.60.'
To enjoy a 20% discount on all the Thermapen® range, order through thermapen.co.uk and quote

GUILD

-20 at check-out.
Vitamix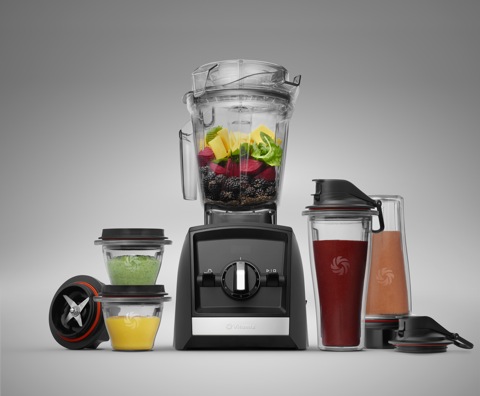 The Vitamix machine's sheer power and variable controls mean that it completely redefines what you might think a blender can do.  In fact, it's much, much more than a blender.  Owners worldwide quickly realise just how much flavour, time and nourishment Vitamix can unlock.  Whether you're a professional chef or home cook, we make use-mine-every-day, can't-live-without-it, commercial-standard blenders.
So when you're ready for an upgrade, we're here to help with this exclusive Guild of Food Writers discount code for 10% off and free shipping on household machines and accessories at vitamix.com using the code GFWVITAMIX10.'
The Waiters Friend Company
Sell professional wine accessories and inspiring wine gift ideas. They are offering Guild members a 15% discount on all purchases. Enter the code GFW15 into the gift certificate box during checkout on the site winegiftcentre.com. Telephone: 01483 560695.
The Wasabi Company
With farms in Hampshire and Dorset, The Wasabi Company is the only grower of wasabi in the UK. The plants are grown in Victorian watercress beds to mimic the Japanese mountainside, their native environment.
The Wasabi Company cultivates tens of thousands of wasabi plants, yielding up to 2 tons of wasabi a year. Everything is done by hand from the planting and harvesting of the plants, to the preparation of the rhizomes for their customers. The plants take two years to mature so it's been a long journey, learning about the foibles of the plant as they've gone along, but it's been worth it, and they now supply many of the UK's top restaurants including Umu, Ynyshir Hall, Gordan Ramsay and The Raby Hunt.
As well as growing fresh wasabi, The Wasabi Company also sells an extensive range of Japanese products from small artisanal producers and makes a range of Wasabi Company own-label products including the only mustard and mayonnaise containing fresh wasabi, a wasabi vodka and various products that feature the classic Japanese citrus fruit Yuzu, many of which have been awarded Great Taste Awards.
All the products can be viewed and bought from thewasabicompany.co.uk and GFW members have a 15% discount with the code: GuildofFW
Wonderbag
Wonderbag is a proudly South African company committed to building resilient communities and sustainable solutions with a strong emphasis on empowering women. The wonderbag's heat-retention capability allows food that is brought to the boil by conventional methods to continue to cook in the bag for up to 9 hours without the use of additional energy sources. It will save on cooking fuel, prevent accidental burning of food and enable your food to cook safely without supervision. It is great for all your one pot meals.
Wonderbag was voted as one of the Top 50 Genius Companies in the World by Time Magazine and more recently was recognized by Fast Moving as one of the top 10 Most Innovative Companies in 2020.
Wonderbag are very happy to offer a 10% discount on the large single bags to Guild members (not the Women for Women bundles) – use the code FOODWRITERS10.