Event Information
This workshop is dedicated to the craft of recipe writing, and is aimed at less experienced writers – those who feel they may be in a rut – or anyone wishing to gain confidence in this valuable skill. It is led by two self-confessed 'old hands' who – between them – have clocked up more than 50 years as professional food writers, and have written nearly 3,000 recipes and eight cookery books: and contributed to as many compilations as Now That's What I Call Music. As unashamed professionals, they would like to share the methods and techniques they have developed during their careers.
There is no right or wrong way to write a recipe, and the Guild directory lists dozens and dozens of members who are experts in this field. But one has to start somewhere and this workshop offers practical ideas and guidance on how to turn a first idea into a polished recipe, fit for publication on your blog, website, in an upcoming cookbook or the next edition of Observer Food Monthly.
The workshop will last one hour (with time for questions) and be led by prominent Guild members Ruth Watson and Orlando Murrin: Ruth recently joined the committee as Secretary, and Orlando is into his second year as President. On this occasion, however, both will be casting aside their ceremonial ermine and putting on their 'virtual' aprons.
On Orlando's agenda
Once a recipe idea has come into your head, what should you do before heading into the kitchen?

How can you make the testing operation as efficient and reliable as possible, to minimise endless and expensive retesting?

How do you transform scribbled, splattered testing notes into a coherent recipe which will guarantee the reader a successful result?

How do you develop your inner critic, and individual cooking style, so that readers trust you and know what to expect?
On Ruth's agenda
Identifying your target audience, and ensuring your recipe is aimed at it.

When is it okay to be vague about measurements and quantities, and when isn't it?

How much knowledge should you assume on the part of the reader?

Helpful extra information you can give the reader – for instance, what can go wrong (and does it matter?), can it be prepared ahead, is it practical for different numbers?

Developing your own distinctive voice, tone and vocabulary – avoiding clichés.

How to make the most of recipe introductions to provide commentary and context.
Recipe writing is a huge subject, and Ruth and Orlando wish to stress that this is their own take on it. Two subjects they will not be covering are: where to get inspiration for recipe ideas (the creative process was brilliantly covered during a 2018 workshop led by Felicity Cloake); and how to pitch recipe work to agents and publishers (which was the subject of a 2019 workshop, available here on Youtube: youtube.com/channel/UCB8ShcOeUvVZIjr6WeVhbkQ/playlists.)
Ruth Watson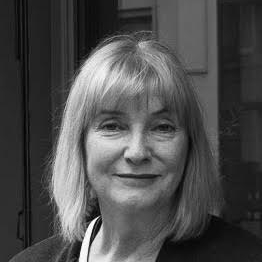 Ruth started her food writing career at the age of nine by winning a nationwide competition sponsored by Cadbury's. The prize was a large carton of assorted chocolates – she has never quite recovered from it being shared among the entire class. In the early 1970s she was an inspector for the Good Food Guide and won an Evening Standard award for a review of Hintlesham Hall that, curiously, she ended up owning with her husband, David. Her life as a restaurateur continued with the Fox and Goose Inn in Fressingfield and the Crown and Castle in Orford.
In 1994 she became, with Nigel Slater, contributing food editor to Delia's newly launched Sainsbury's The Magazine, and twice won the prestigious Glenfiddich award for Magazine Cookery Writer of the Year. She then became Food Editor of the Daily Mail's Weekend magazine. As well as writing for many other publications, from BBC Good Food to the Caterer and Hotelkeeper, she is the author of three successful cookery books. She has lived in Suffolk for over 30 years, where wild ducks and fairly tame hens enjoy the 20 acres of organic garden, meadows, copses and orchards. Her current project is battling the Covid-created opening and closing of her new Italian restaurant, Watson and Walpole, in Framlingham.
Orlando Murrin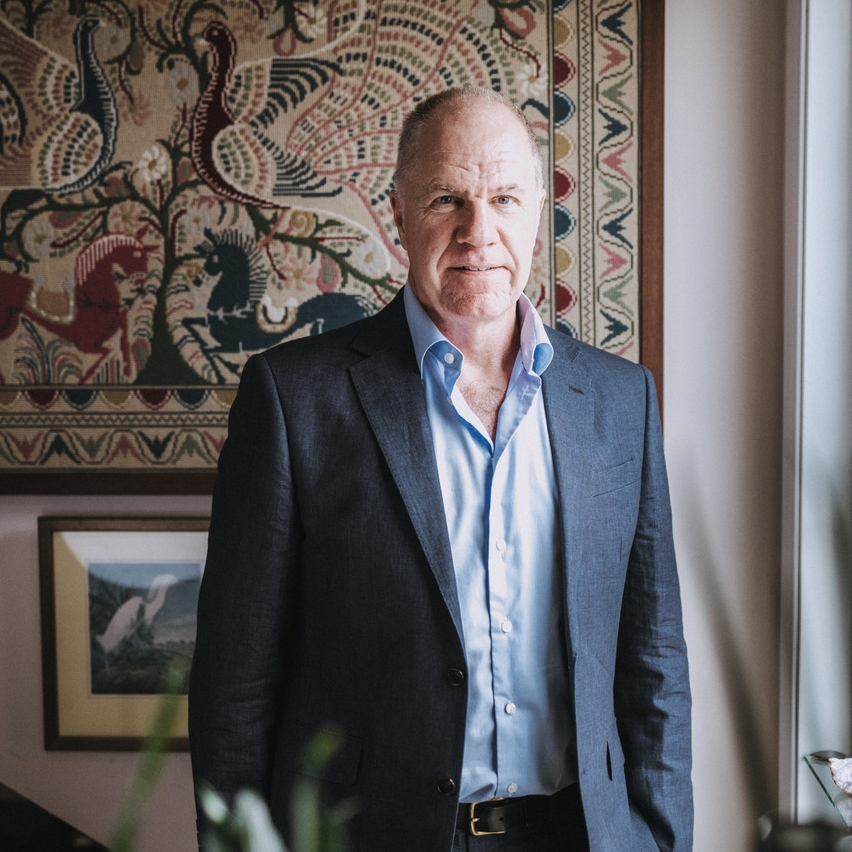 Orlando started his career as Radio 3 sub-editor at Radio Times, but was quickly drawn into the world of women's magazines, working at Living, Country Homes and Interiors and Cosmopolitan, and editing Woman & Home. A 1992 Masterchef semi-finalist, he enjoyed an uproarious 3-year romp as an advertising copywriter before entering the food world. From 1997 to 2004 he wrote a daily recipe for the Express newspaper, as well as editing BBC Good Food magazine. He was launch editor of Olive before leaving for SW France to set up a successful gastronomic maison d'hotes.
He has written five books, including A Table in the Tarn, a memoir about his French experience. He now lives in Devon and writes for BBC Good Food and Waitrose Weekend and hosts the BBC Good Food Podcast with Tom Kerridge. His latest cookbook – still under wraps – will be published this autumn
All of the Guild's current sessions are taking place through Zoom. Please email Guild administrator Jonathan Woods jonathan@gfw.co.uk to register and Jonathan will then send you details of how to access the events on Zoom.