Event Information
Join poultry experts Liz Wright and Jane Howorth MBE to discover more about hen welfare and the state of the egg industry.
Some of the issues we'll be discussing include:
How did the poultry industry change in post war Britain and what affect did that have on the hens we breed?

What happens to the male chicks and what do we mean by a capon or a cockerel?

Why don't we want chlorinated poultry (clue: it's not about the chlorine)?

What systems are used to produce eggs (eg free range vs barn) and what are the pros and cons for the producer and consumer?

What's wrong with large eggs and how can food writers help remedy this situation?

 
If you have any questions about poultry welfare or keeping hens these are the ladies to ask!
Liz Wright
Welfarist Liz is the author of some 10 books on small scale poultry and has edited The Smallholder magazine since 1987. She is passionate about not importing lower welfare poultry and especially not without clear labelling and understanding of production techniques. Liz's flock currently includes fancy bantams, Muscovy ducks, peacocks and two Jack Russell guinea fowl (she keeps forgetting they are birds not dogs!)
Jane Howorth MBE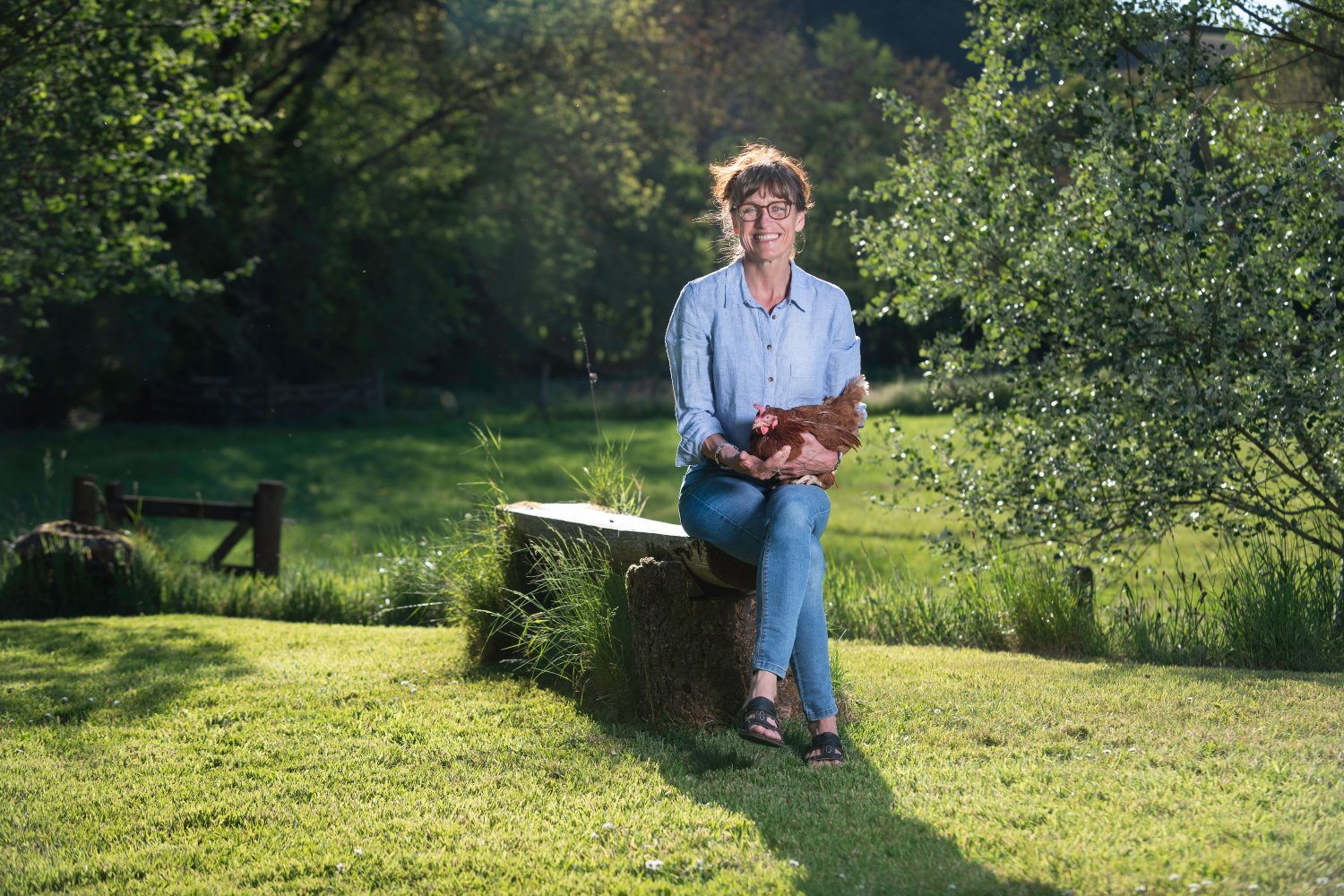 Originally from Berkshire, Jane moved to Devon in 1995 to live the 'good life'. This led to a fast growing menagerie of unwanted and rescued creatures, some of which were ex-battery hens, taking up residence at her home. Jane started to re-home hens on a large scale in October 2003, and set up the UK's first registered charity for chickens, the British Hen Welfare Trust, in April 2005, which has now re-homed over 800,000 hens as pets. The charity currently partners with veterinary and government agencies alike to develop, inform and improve all aspects of hen health and welfare while educating and influencing the general public.
Jane has shared with us a few pictures of some of the hens the Trust has recently re-homed and the stories as told by their new owners: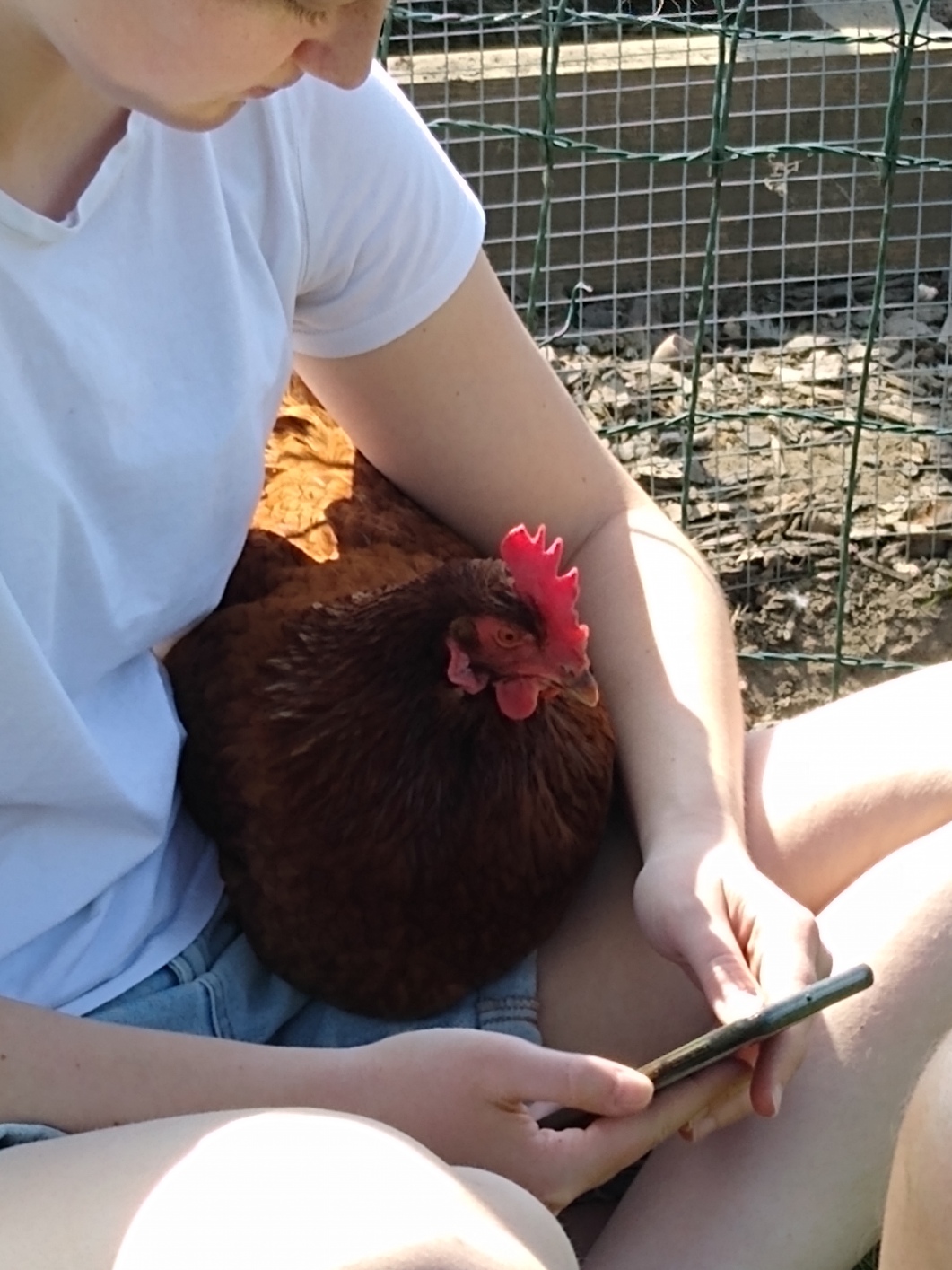 Gertie who doesn't say much unless she wants to come out the run and will stand at the gate making the most appalling noise! She loves company and chooses to come and sit on your lap. Her top beak was cut before she came to us and one side grows long on one side over time, a bit like a human finger nail. It means she can't peck food so well as it messes up her aim. Periodically, we use a nail file to file it down! She just sits very patiently while we do it. She's sitting on my daughter's lap in this photo. I think she quite likes Instagram!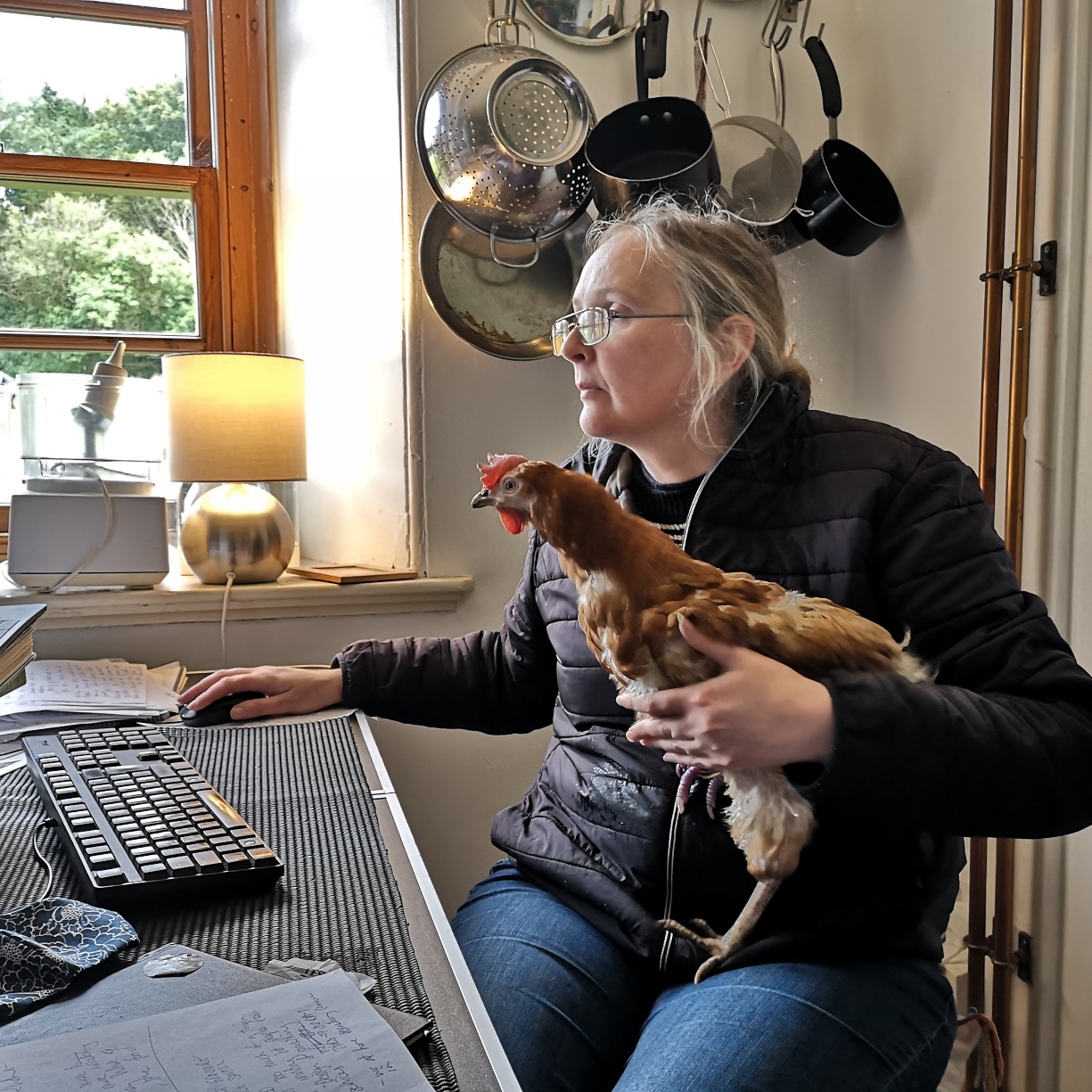 Nancy keeping me company today as I work from home. My excuse she was in need of a bit of extra tlc, or maybe I am just missing my co-workers.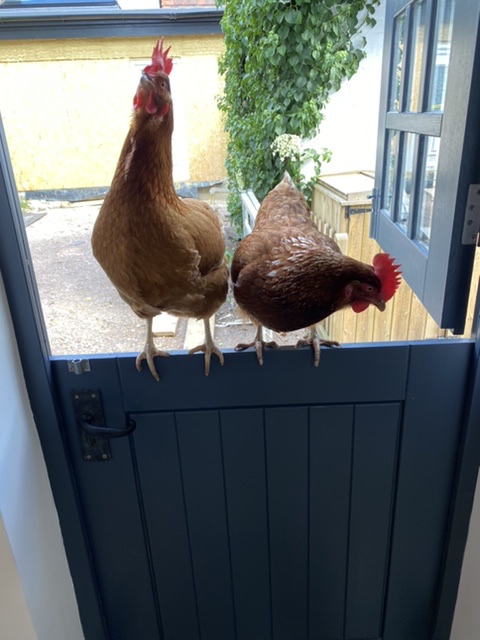 Cecily and Margot who are now so bold and curious, they jump up on to my stable door and peer into my studio!!
All of the Guild's current sessions are taking place through Zoom. Please email Guild administrator Jonathan Woods jonathan@gfw.co.uk to register and Jonathan will then send you details of how to access the events on Zoom.