Event Information
Freda will give an introduction to a simple Ghanaian dish called Redred, a stew made with black eyed peas or cowpeas. As an affordable accessible and historic ingredient, beans form an integral part of West African cookery and Freda will explain how we see this in everyday life where she lives in Lagos, Nigeria.
She will also give a brief introduction to other bean dishes such as Nigerian moin moin and akara. These are made from fresh bean paste and depending on how you cook it, you see a complete transformation from a pile of beans.  Steaming results in a wrapped jellied cake called moin moin or olele, and frying results in beignet-like akara. We will do as much as time allows, with plenty of time for questions.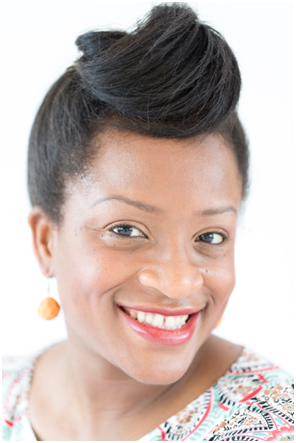 Freda Muyambo is a food writer with a significant focus in the under-celebrated area of African cuisines. She has a track record of professional delivery in writing for publications such as Amex Essentials, 196flavors, The Spruce.com and Radiant Health Magazine among others. She is noted for her inspired creativity in African Cuisine on CNN and has featured in The African Economist, Guardian UK and on the BBC. She resides in Lagos, Nigeria with her husband and four children. Life as a wife and mother of four keeps her busy but she manages to squeeze in blogging at My Burnt Orange and publishing videos about African cuisine on her YouTube channel. In 2018 she co-authored 'The Science of Spice' by covering the African spices chapter. She is currently working on an essay contribution to an upcoming 'Black Food' book, as well as working away on a proposal for her first memoir. More can be found about her work on her website myburntorange.com and YouTube channel youtube.com/channel/UCP0_p2CMzF4EtUDvqmLI-Gw/


This session will take place through Zoom. Please email Guild administrator Jonathan Woods jonathan@gfw.co.uk to register for any or all of these events and Jonathan will then send you details of how to access the events on Zoom.