Down Memory Lane: Murder at Manorless Court
01 August 2019
One of the odder moments in Guild history took place on the evening of 8 July 2002 at the May Fair Theatre, in London's Stratton Street.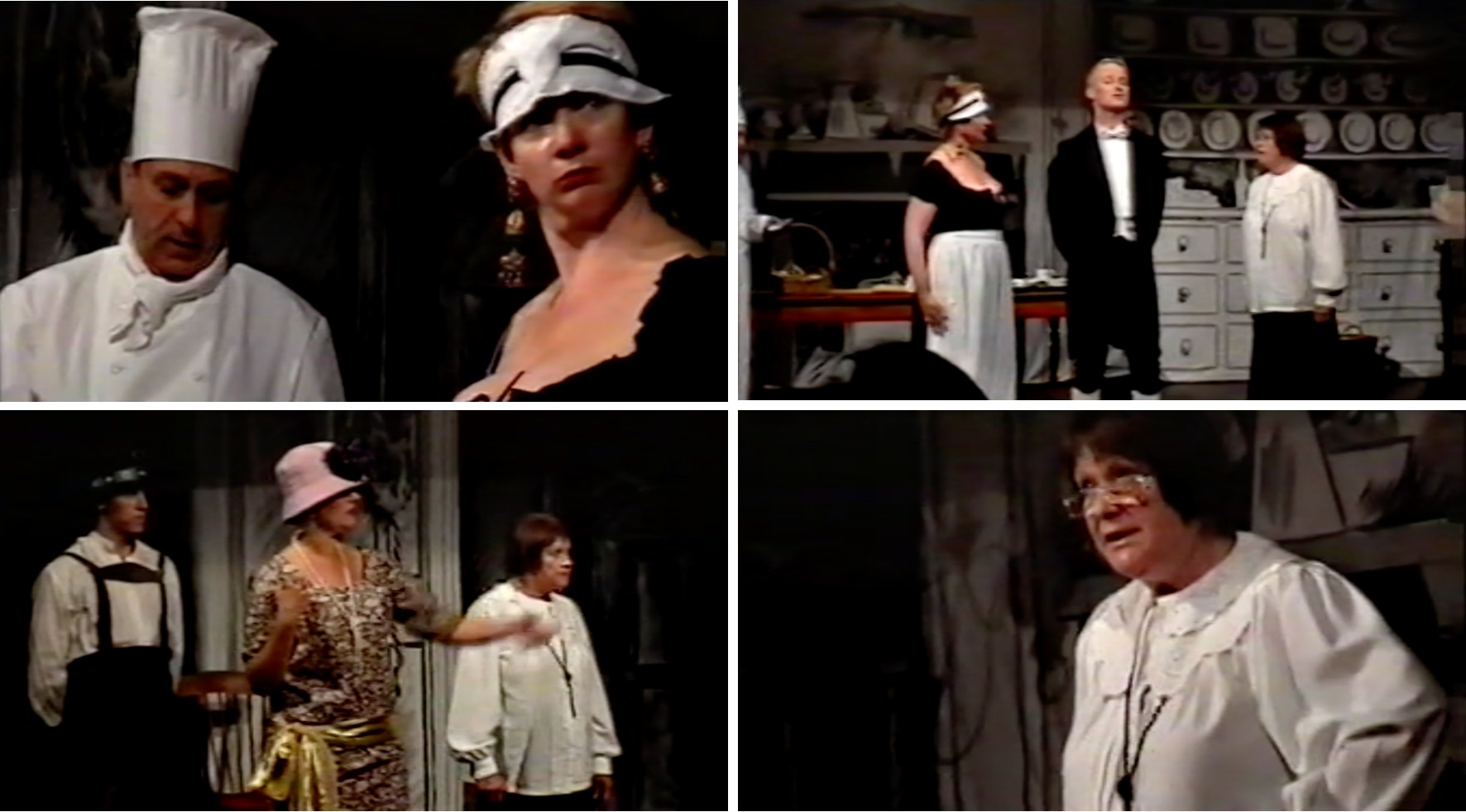 No one is quite sure who came up with the idea – or at least no one will admit to it – but the event saw eight Guild members strutting their stuff on a real London stage, in front of an audience of over 100 Guild members. It is possible the audience was lured as much by the liberally flowing champagne and gourmet canapés as by the quality of the acting.
The play was called Murder at Manorless Court, and the cast consisted of (in alphabetical order):  
Richard Cawley – Dick Growmore, boozy gardener

Gennaro Contaldo – Luigi Pastuccio, highly volatile Italian chef

Roz Denny – Lady Overbearing, mistress of the house

Sophie Grigson – Cilla Duster, saucy kitchenmaid

Alastair Hendy – Adam Rising, footman hoping to seduce Roz Denny

Orlando Murrin – Arthur Teacher, tutor to the Overbearing children (inexplicably, with German accent)

Marguerite Patten – Matilda Knowitall, Sir Harry Overbearing's aunt

Rosie Stark – Mary Childcare, retired nanny, with (convincing) Scottish accent
The play was written by none other than Guild member Janet Laurence – famous for her successful series of culinary whodunits – and took the form of a murder mystery. Film director Charles Jackson, brother of the Guild's then-administrator Christina Thomas, directed the players. After the curtain went down, Guild member Richard, Earl of Bradford came on stage, sifted clues with the help of the audience and revealed the villain. Lyn Hall (now Green) organised the theatre and 'munchies' and made sure the sponsor (Neff) was happy. (The set included a working oven.)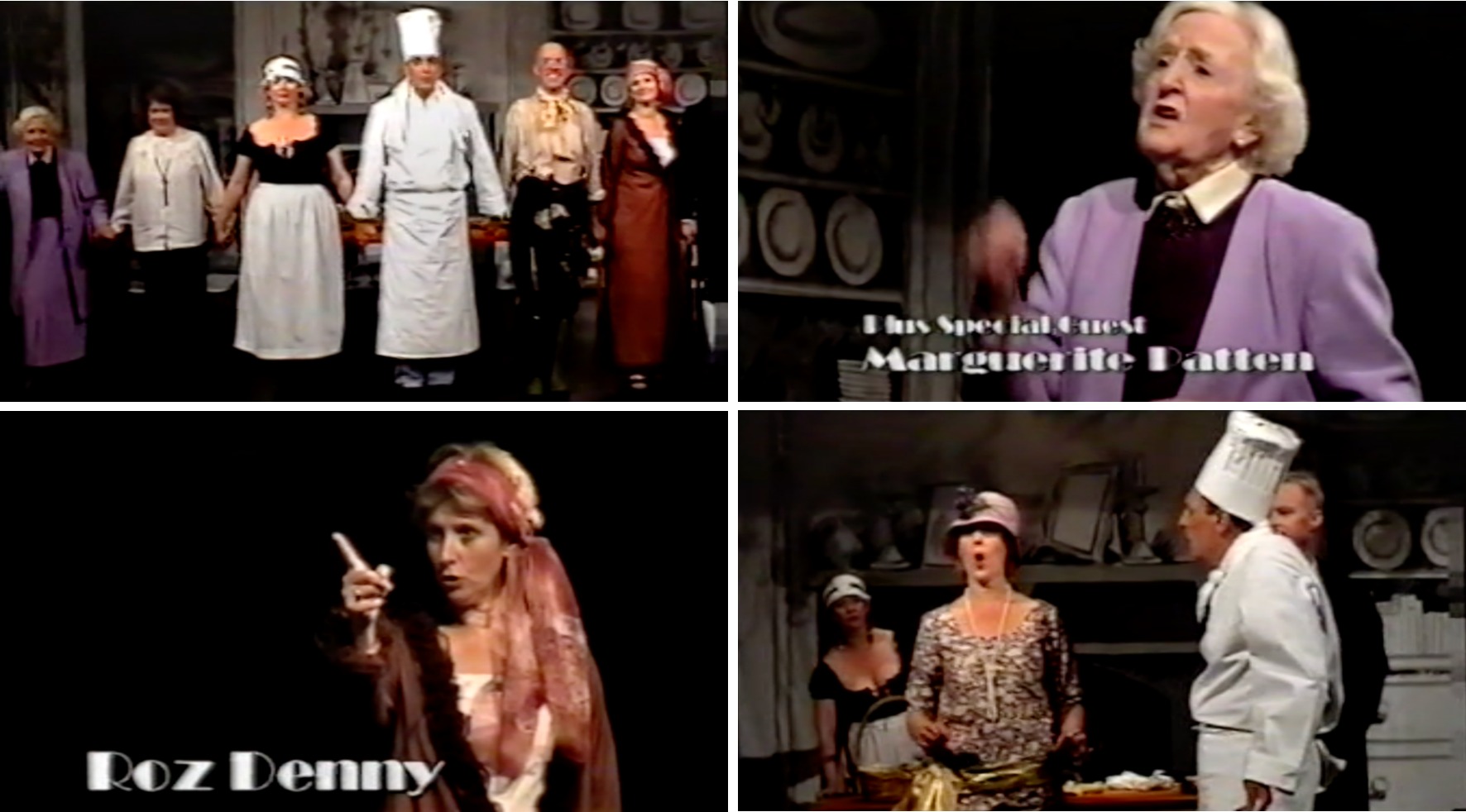 Recollections of the event are misty. Charles Jackson observed that rehearsal was limited to three run-throughs, and at the last minute Gennaro Contaldo stood in for an indisposed Antonio Carluccio. All the cast were eclipsed by Marguerite Patten, whose professional training as an actress shone through: 'she was the only cast member who knew her lines faultlessly from the first rehearsal,' says Charles.

By extraordinary good fortune (or misfortune, if you happen to have been involved), a videocassette recording of this strange event recently came to light. A Guild of Food Writers YouTube channel has been created, and you can now view the whole event (runs to just over an hour) at your leisure. 

Were you in the audience on 8 July 2002? If so, we'd love any memories of it for next month's newsletter. We have also found the original script, so if any enterprising Guild member feels like staging a revival…