Event Information
The 2018 Guild Lecture will address one of the most crucial and controversial food topics of our time: food, diet and health.
Despite thousands of diet books and advice from experts, the global obesity crisis is getting worse and food-related disease has risen drastically. Why?
Dietary advice tells us to eat less fat, less sugar or less protein, but most diets fail in the long term. Now recent evidence shows that we all respond differently to the same foods and yet genes provide only part of the answer.
Tim Spector (tim-spector.co.uk), Professor of Genetic Epidemiology at Kings College London, is a leading scientist in the area of microbiome research – the gut bacteria that make up 90 per cent of the cells in our body – and its impact on food and health. He argues that we have been overlooking this vital aspect of diet that lies within us. But thanks to recent breakthroughs, scientists have begun to examine the permanent residents in our guts: the trillions of microbes, bacteria and fungi that make a big difference to our health.
Professor Spector will talk to us about diet and health with his particular focus on personalised medicine and the microbiome, explaining how food and lifestyle can reduce disease, and about the crowd-funded British Gut microbiome project (britishgut.org), set up to increase our knowledge of this crucial aspect of health.
Professor Spector has published more than 900 research articles, as well as providing up-to-the-minute commentary on Twitter (@timspector), and is ranked as being in the top 1 per cent of the world's most cited scientists.  His book The Diet Myth has been published in ten languages and was the winner of the Guild's Campaigning and Investigative Food Work Award in 2016.
We'll have the chance to ask Tim Spector about his own journey to becoming interested in diet and health, how he has applied the cool eye of a scientist to the many dietary theories, and how he translates the most convincing evidence to his own every day eating.
Alongside the lecture, we'll have food and drink that is designed to be good in every way, following Tim's advice for a diverse and delicious diet.
We're also excited that this year's lecture is at the spectacular new Smeg Flagship Store, 14 Regent Street St James's (smeglondon.com). The lower-ground floor of this central venue has a stunning demonstration and events cook space that will be of interest to Guild members, alongside the latest in Smeg's beautifully designed kitchen equipment.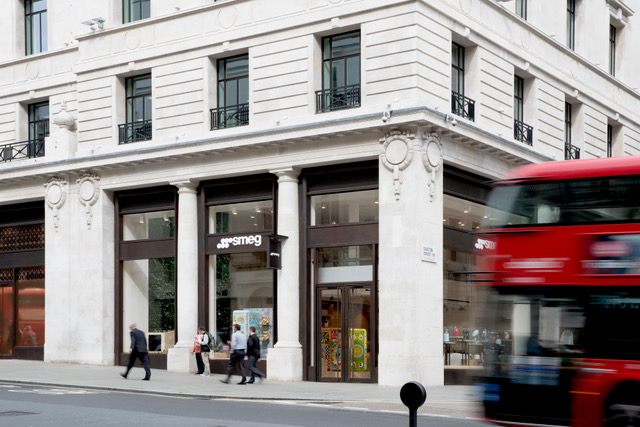 To book a place for the 2018 Lecture event, please reserve a place by emailing jonathan@gfw.co.uk.